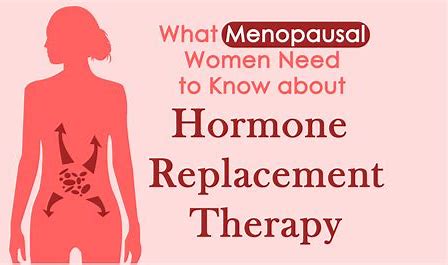 What can academic and private-sector scientific workplaces do to help staff navigate the psycholotical and physical changes brought about by the onset of menopause? Jo Brewis, a management- and organisation-studies researcher at the Open University in Milton Keynes, UK, and an expert on menopause and the workplace, says the most important thing is to raise awareness of what menopause is, and isn't.
"Menopause is still quite widely misunderstood," Brewis, who has written guidelines for UK higher-education institutions on how and why they should support staff during their menopause journeys, says. "There's this assumption that suddenly you are a flushing, incapable mess."
On a practical level, universities can educate managers about appropriate adjustments to accommodate menopause symptoms. For example, they can offer flexible working arrangements to allow time off for people who need to go to medical appointments, or to work from home when symptoms are at their worst.
Giving staff more control over their working environment can also help, Brewis says. For example, having access to natural light and climate control can help to alleviate symptoms. Providing quiet rooms can dampen noise that might exacerbate concentration difficulties.
Such accommodations, and others, including access to a private space to rest or deal with symptoms, would also support pregnant and breastfeeding researchers, disabled researchers and those dealing with chronic illness.
Of course, there are also many things individuals can do to alleviate their symptoms. For her hot flushes, Berry found comfort in wearing a portable, rechargeable fan that looked like a set of chunky headphones around her neck. She could use it discreetly while teaching and during lab sessions.
There are also medical remedies, the most well-known of which, hormone replacement therapy (HRT) is effective for many women. HRT supplements the body with the hormones that dwindle during menopause, and can relieve symptoms such as hot flushes, irritability and night sweats.
Twenty years ago, many doctors were scared away from HRT by a flawed, but headline-grabbing study that linked it to increased risks of breast cancer and heart disease.
Follow-up studies narrowed down those who may be at risk to smaller subsets of people – such as some people with a family history of breast cancer, or those taking HRT for longer periods of time – but public-health messaging has not kept up.
"Hormone therapy is effective and safe for the majority of women, and it's the most effective treatment by far," says Stephanie Faubion, medical director of the North American Menopause Society, which is headquartered in Pepper Pike, Ohio, However, although many people can take HRT safely, it is not a panacea.
Researchers now think there is a "window of opportunity" in the ten or so years following the onset of perimenopause, during which HRT can be effective and low risk for most women.
There are alternatives to HRT, including antidepressants for low moods and gabapentin, a pain medication that has modest effects in treating hot flushes.
The United Kingdom has led the English-speaking world in raising awareness about menopause in the workplace. Such conversations are gathering steam in non-Anglophone countries, too. Registered nurse and healthcare researcher Lena Rindner has studied menopause in the workplace in Sweden, a country with a reputation for strong gender-equality norms.
Rindner has found that even there, menopause poses a significant mental-health challenge, especially for those who have university-level education and are in leadership positions. She says that employers are working to address the drain on productivity and loss of talent. They see older women as a valued and experienced workforce whose contributions might otherwise be lost.
"This is becoming a huge thing in Sweden," she says.
In Japan, menopause is rarely spoken about at work, says Yuko Harayama, former head of international affairs at RIKEN, a national institute for basic and applied science. However, the conversation might be changing, she says.
Last year, the Japan Broadcasting Corporation (NHK) published a survey in which almost one-fifth of respondents reported that they had quit or considered quitting their jobs owing to menopause symptoms. It estimates that 750,000 working women have experienced negative effects at work from menopause, a loss estimated to have cost the economy ¥420 billion ($3.2 billion).
There have been no studies on how scientists experience menopause in Japan, Harayama says. But, she says, there's evidence to show that Japanese women tend to avoid taking up executive positions in research, as principal investigators or directors.
This might be because they prefer research to administrative tasks, Harayama says with a laugh. But, it's not unreasonable to think that menopause could be responsible for stalling some research careers. "It's very sad if, due to physiological things, you give up what you are doing," Harayama says.
Many UK employers, including universities, have introduced menopause policies. The country has a Menopause Friendly Accreditation process for employers, with accredited members ranging from universities to various National Health Service trusts and pharmaceutical giants.
Most university policies include statements on confidentiality for staff needing support and set out employees' rights to ask for flexible work arrangements to accommodate their symptoms. The policies also outline how managers should deal with such requests.
It's important that employers categorise absences due to menopause symptoms as health-related absences, rather than unexplained absences that could trigger performance reviews, Brewis adds.
Many UK universities, including those in Birmingham and Leeds, host staff-led menopause cafés — discussions at which people can network, share experiences and concerns and maybe enjoy some refreshments. They are open to anyone of any sex or age, according to a video by Rachel Weiss, who founded menopause cafés in Scotland in 2017. This makes them different from support groups, she says.
Brewis notes that a serious discussion needs to be had about how menopause affects senior academic women's salaries. In the United Kingdom, the pay gap between women and men in higher-education institutions stands at 18 per cent and is wider for people in their 50s than for other age groups. This feeds into the country's retirement-pension gender gap, which stands at nearly 40 per cent. Making it easier for women to navigate menopause symptoms at work could be one way to address this inequality, Brewis suggests.
The United States does not have the same public discussions as the United Kingdom and Australia. But many US-based women wish to see the issue discussed more openly.
"By the time I reached menopause, I had grants and publications and a tenured position," says Nalini Nadkarni, a tree ecologist based at the University of Utah in Salt Lake City. She says she experienced mild symptoms.
"However, many women do experience emotional and physical manifestations that can be a barrier to continuing productivity," so it is a good idea to document the effects on productivity and educate scientists about them, Nadkarni says.
For her part, Faubion thinks it is more important to educate employers about resources for employees dealing with menopause, than to ask them to accommodate symptoms. "I hesitate to talk about accommodations in the workplace," she says.
The more menopause is spoken about as an anomaly, rather than a natural part of life, the more it could unintentionally hold women's careers back, she says. "I don't think we need to view menopause as a disease or disorder."
Faubion is not the only one concerned about the negative effects of making menopause an employer's responsibility. In the Australian study, the survey respondents disagreed on whether employers should introduce menopause-specific policies.
Some felt such policies might marginalise older female workers or paint them as 'problems' needing to be solved.
Ultimately, menopause symptoms are just a phase of life – and decline as people age. For many, the post-menopausal years are among the most productive and rewarding of their careers.
The cessation of her periods was an enormous liberation for Sanchez-Heras. Suddenly, the pain that had been her constant companion since she'd been a teenager was gone. "Now I can do six-hour sessions of microdissection without any trouble," she says.
Both Sanchez-Heras and Berry now share their experiences with younger co-workers. "I still hear from my colleagues: 'Why didn't anyone speak about this?' We need to remove the stigma," says Berry.
Sanchez-Heras agrees. And she would like to see more research into menopause and other biological processes that have historically been neglected under the headline of 'women's health'. "The more women get into workplaces, the more they will have to battle with these things. I don't see why we have to suffer so much."