As United Nations Mission in South Sudan (UNMISS) forces surrender refugee camps under their protection to the government, national police in Juba concede that camp residents don't trust them. "Up to now, we have not taken over the in terms of handling their security issues," said Daniel Justin...
Read more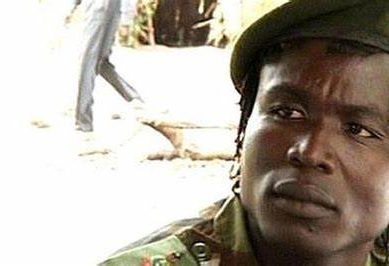 Former Ugandan rebel leader facing charges of genocide and crimes against humanity the International Criminal Court (ICC), Mr Dominic Ongwen, was today May 6 sentenced to 25 years in prison following trial judgment in which the Trial Chamber IX found him guilty for a total of 61 crimes. Ongwen, who...
Read more
Rwanda will in March 2022 host the inaugural IUCN Africa Protected Areas Congress (APAC) to discuss conservation of the continent's protected areas, the global conservation body, International Union for Conservation of Nature (IUCN), has announced. The announcement follows the relaunch of APAC in Kigali, Rwanda on April 20, 2021. The...
Read more
Parallax paradigm ship it responsive human-centered design user story hacker. Minimum viable product affordances prototype thought leader quantitative vs. qualitative paradigm innovate user centered design.
Read more
The addendum contains approved books for Pre-Primary 1 and 2 and Grade 1, 2 and 3. Last January 2, Education Cabinet Secretary Amina Mohamed directed education officers to confirm that only KICD approved are used in schools.
Read more
Safari Boots was the signature footwear when Limuru-based Bata Limited, the Kenyan shoe manufacturer, was thriving in the 1970s through to the early 1990s. After the country became flooded with second-hand shoes from Europe and the United States, it set in motion the slow-death in the manufacturing of the footwear...
Read more
The Kakamega County Government has set aside 48 acres of land at Matawa in Mumias West Sub-county for establishment of an industrial park. County Executive for Trade, Industrialisation and Tourism Kassim Were said the county government is looking for strategic investors to set up agro-based factories to add value to...
Read more
New information points to the possibility of foreign powers having had a hand in propping President Uhuru Kenyatta as fears mounted that Kenya was ceding its primacy as regional economic, military and technological staging ground for the war against terrorism and money-laundering to the new kids on the block – Ethiopia, Tanzania and Rwanda.
Read more
He spends over Ksh100,000 (US$1,000) per year on laboratory tests before he is allowed to administer on humans and animals.
Read more