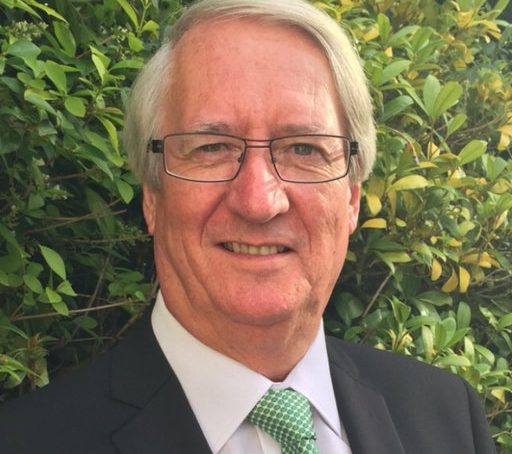 Known for lax implementation of its laws and an overarching thirst for bribes, Kenyan authorities may have signed away the lives and safety of thousands of its citizens after it failed to implement international ban on a deadly weedkiller from global pesticide giant Syngenta and its predecessorcompanies – Imperial Chemical Industries and Zeneca.
Although Kenyan authorities have known for decades that a key safety feature in the world's deadliest weedkiller, Paraquat, the country's regulators have failed to prevent poisoning deaths. Instead, the manufacturer has led regulators and the public to believe the weedkiller is safe and effective.
Following investigations by world environmental conservation non-governmental organisation, Greenpeace, it has emerged that Syngenta and its predecessor ICI and Zeneca ignored warnings from experts about the safety levels its pesticides, which they have been selling to poor countries like Kenya. The pesticides are banned in developed countries.
In Kenya, Greenpeace says, basing its position on a report by its UK journalism unit, Unearthed, and a Swiss non-governmental organisation Public Eye, the pesticide may have found its way onto the shelves through deception or compromising the regulars.
The Pest Control Products Board (PCPB) and the Pharmacy and Poisons Control Board (PPCB), the two agencies charged with enforcement of laws and regulations to protect consumers against possible life or health-threatening substances. The latest in the unflattering history of laxity is last month importation of Russian-made coronavirus vaccine Sputinik without through the various control for certification for use in the country.
In the wake of the damning revelations about the continues manufacture of Paraquat pesticide, a whistle-blower contacted by Unearthed and Public Eye, senior toxicologist Professor Jon Heylings, who worked for Syngenta and its predecessors for 22 years – revealed that his warnings about the failings of "this safety measure and the 'fabricated' report it was based on, were never acted upon by the company."
Paraquat, the pesticide manufactured by Syngenta is the most lethal weed killer in the global market. However, says the investigations report sponsored by Greenpeace, "Just one sip is enough to kill an adult human and there is no antidote. The pesticide is estimated to have caused tens of thousands of deaths worldwide since its introduction in the 1960s because of its use in suicides, as well as accidental ingestion – including by children mistakenly drinking it when decanted into soft drinks bottles. It is banned from use in more than 50 countries, including the UK."
Greenpeace Africa's Food Campaigner Claire Nasike questions the circumstances under which quality and safety regulators PCPB and PPCB allow the condemned pesticide on the shelves of agrochemical outlets. Given Kenya's long history of affinity to inducements and laxity in implementation of laws and control against harmful substances, the loopholes Big Pharma have for long exploited to peddle condemned drugs and poisons into the Kenyan market with a total disregard to the safety of consumers.
Ms Nasike says, "Despite its toxicity to human health and loss of lives due to this deadly weedkiller, Syngenta still manufactures thousands of tonnes of paraquat every year, which is then shipped to other countries around the world including Kenya and South Africa. In Kenya, paraquat is still approved for use as an active ingredient in various pest control products listed on the PCPB website."
Prof Heylings reveals that, in order to make the product look 'safer', Syngenta and its predecessor companies add half a gram of an emetic – a vomit-inducing drug – to every litre of its paraquat-based weedkiller Gramoxone.
Following inquiries about the safety of its herbicide, Syngenta says its product is safe and has been in use for 55 years without serious concerns being raised about its safety.
It explains, "At Syngenta we take product safety very seriously and have invested hundreds of millions of dollars in improving product formulations and safening methods for use of paraquat. Since 2014, we have trained more than 42 million farmers around the world in the safe use of our products and offer emergency medical advice round the clock worldwide."
It dismisses questions about the safety of its herbicide as unwarranted, based on bias and business rivalry.
"At the heart of this issue is a fundamental disagreement about the science of adding the right amount of emetic to paraquat formulations. It is a complex issue and not as simple as it's been made out. Modern expert medical opinion is on our side. The FAO/WHO, US EPA and other bodies have not changed their recommendations either," it adds.
However, Prof Heylings points out further that since the late 1970s the pesticide has been duping farmers about the safety of its pesticides, which in addition, are environmentally dangerous. The scientist explains that the idea of adding emetic to killer pesticides "was to reduce the product's toxicity by causing people who swallowed it to vomit out the paraquat before a fatal dose could be absorbed into the bloodstream."
However, internal documents seen by Unearthed and Public Eye reveal further how Syngenta and its predecessors knew for decades that the emetic did little or nothing to prevent deaths from paraquat poisoning, but continued to present it as effective to regulators and the public.
Syngenta has also persuaded the Food and Agriculture Organisation of the United Nations (FAO) to adopt this concentration as a global specification in the agency's guidance on the standards all paraquat-based weedkillers should meet.
The approach has been strongly opposed by the environmental rights groups. According to Nasike, "This shows how far pesticides manufacturers prioritise profit over people and the planet. Kenya's government must immediately ban paraquat among other toxic pesticides being used in Kenya. And ultimately, we need a global ban on this deadly pesticide."