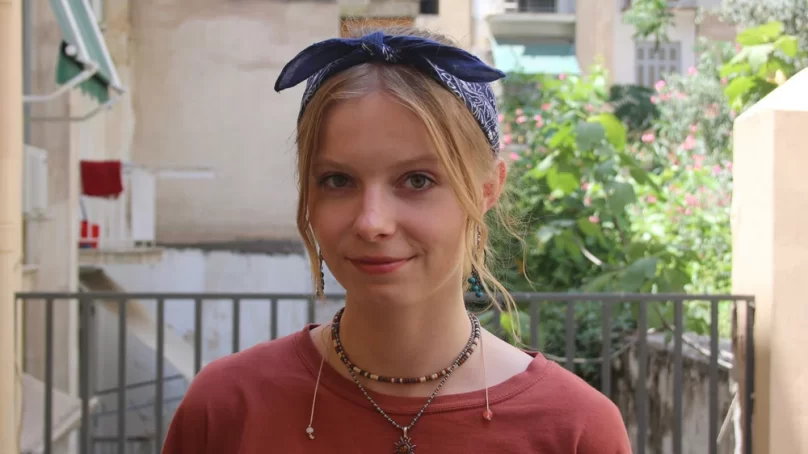 According to Kleio Nikolopoulou, an advocacy officer and lawyer for the Greek Council for Refugees, many refugees without papers are arrested and end up detained for months. Several Afghans and Syrians that the Greek Council for Refugees represented spent up to nine months in detention without a trial.
"It seems like they have just been forgotten by the authorities," Nikolopoulou said. "Most of them are released after an intervention is made by a lawyer. So, we see that it doesn't serve any purpose."
The fact that Ukrainians are able to enter Greece safely through legal routes to apply for protection is another glaring contrast, according to rights advocates. Increasing these avenues for refugees and asylum seekers from other parts of the world is something NGOs have spent years campaigning for, according to Martha Roussou, senior advocacy coordinator for the International Rescue Committee in Greece.
"[Ukrainians] did not have to rely on smugglers; they did not take dangerous routes to safety, at least outside of Ukraine," she said.
"Being able to come to Europe by expanding safe and legal routes, and being able to seek protection, should be our number one priority."
Many Ukrainians have suffered traumas associated with the conflict in their country, but they have largely "escaped the trauma of the journey that IRC mental health staff witness on the ground… with other nationalities", Roussou added.
Europe and Greece's opening of safe routes for Ukrainians should be emulated for other nationalities, according to Roussou. "Being able to come to Europe by expanding safe and legal routes, and being able to seek protection, should be our number one priority," she said.
Currently, refugees and asylum seekers have little choice but to take irregular routes to Europe and are frequently subjected to various forms of exploitation and physical and sexual abuse during their journeys, as well as violence and abuse by state security forces at borders.
The boat journey Parwarneh Afshari, 35, took from the Turkish coast to the Greek island of Lesvos in July 2017 is a memory that still brings her to tears. Afshari fled persecution in Iran, but said that she had never felt as afraid as she did that night.
Parwarneh Afshari, from Iran, has refugee status in Greece but is still trying to process the persecution she fled and the dangerous journey she undertook to escape it.
Afshari tried to back out of the crossing when she saw the small dinghy that was supposed to carry her and the dozens of people waiting on the beach in Turkey. Instead of letting her leave, Afshari said a smuggler threatened her with a gun, saying he would kill her if she did not get on the boat. "I cannot explain my feelings… [I was] afraid," she said.
Afshari has since received refugee status in Greece, and said she is comfortable living in Athens but is still processing her past experiences. "​​Now, I must cry for my life," she said.
Beyond the journey, reception and accommodation conditions for Ukrainians and non-Ukrainians is another area where there is a wide divergence in treatment. Almost 17,000 refugees currently live in Greek camps, with NGOs reporting that a tiny handful are from Ukraine.
"[Camp management] started to clean all the camp and started to clean the rooms, and fix stuff if something was broken. It was the first time [I'd seen this]," Mohammad Shohada, a 32-year-old from Syria's Idlib, told The New Humanitarian of his camp's response to the arrival of Ukrainian refugees earlier this year.
Shohada has been living in Serres camp near the northern Greek city of Thessaloniki with his five-year-old son since 2021. Several families were moved out of his part of the camp into another, more poorly maintained area when Ukrainians started arriving in the country, he said.
While a small number of Ukrainian refugees are reportedly housed in camps such as Serres, their access to financial aid is not dependent on residing in a government structure – as it is for other refugees. This makes it easier for many Ukrainians to live in rental accommodation or with family and friends.
Shohada, whose statement was backed up by an NGO that asked to not be named in order to maintain its relations with the Greek authorities, said there are around 10 Ukrainian families in Serres camp, and that those families were provided with new blankets and ovens, which had not been provided to the existing residents.
Despite the differing treatment, Shohada still empathises with those fleeing Ukraine. "They are still refugees," he said. "They are still losing their country."
"Europe's remarkable response to people fleeing Ukraine shows that it is perfectly possible for Greece and other EU countries to roll out a dignified reception system for all asylum seekers, irrespective of where they are from or how they arrive in Europe," Roussou said. "We have the capacity to welcome refugees in a coordinated, fair, and humane way when we want to – when there is political will."
Among the recommendations made by the Greek Council for Refugees, Oxfam International, and Save the Children in their recent report is for the registration system for asylum applications in Greece to be replaced "with an alternative modelled on the online platform established for Ukrainian refugees".
"We have the capacity to welcome refugees in a coordinated, fair, and humane way when we want to – when there is political will."
Roussou supports this approach, and stated that the approach to reception and integration embodied by the TPD is proven to have better outcomes. "The IRC's experience in supporting refugees across Europe has highlighted that early integration benefits both refugees and host communities alike," she said.
While the hope of safely returning to their home countries has faded for many refugees who have come to the EU in recent years, for Smahlii and many other Ukrainians, thoughts of returning to their country – rather than of integrating into new communities – are still at the forefront of their minds.
"We are not planning to stay here and to build our new life here," Smahlii said. "[At the same time], it's really hard to imagine that the war ends. If it ends soon, that means it doesn't end as we want."
The New Humanitarian report