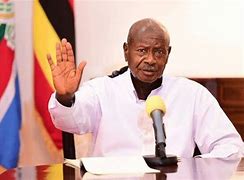 Uganda has imposed an indefinite ban on the work of herbalists and other traditional medicine men to halt the rapid spread of Ebola outbreak that already killed scores – including Health-workers – in the past three weeks.
The ban was announced on Thursday by President Yoweri Museveni as new assessment of the Ebola outbreak showed its spread is unrelenting as the East African nation lacked the capacity to an explosion of any scale.
Uganda also faces the risk of border closure with neighbouring countries – Kenya, Tanzania, South Sudan, Rwanda and Burundi – as one of the strategies to limit the disease to Uganda.
Already, Ugandan authorities are scrambling to quell the outbreak that is believed to have killed 39 people and infected at least 54, fuelling concerns of a wider public health crisis since the virus strain currently circulating has no available vaccine.
The latest outbreak – Uganda's biggest in two decades – was first reported in September and has since hit at least six districts and Kampala, the country's capital. On Tuesday, officials said that a man who had died in a Kampala hospital last Friday had Ebola, further compounding fears about how far the virus had spread.
"I think we should put it in the law that when the government announces an epidemic, the traditional helpers should stop receiving patients in their clinics." Museveni proposed, during the announcement of the ban.
The directive followed an incident when one of the infected patients identified as Twagira Yesu alias Kagaro previously listed among the Ebola patient contacts in Mubende escaped to see a witch-doctor in Luweero and he later died in Kampala on Friday.
Since it's not the government's first time dealing with Ebola, which is transmitted by touching an infected person's bodily fluids, World Health Organization Director-General Tedros Adhanom Ghebreyesus said the WHO and Kampala "have been working together to prepare for an outbreak for some time."
"Our primary focus now is to rapidly control and contain this outbreak to protect neighbouring districts, as well as neighbouring countries," he added on Wednesday.
Health officials have raced to limit the virus's spread, launching contact tracing campaigns and establishing new treatment facilities, although many of Uganda's healthcare facilities were already strained by the Covid-19 pandemic and doctors have said they don't have enough personal protective equipment. Ugandan President Yoweri Museveni, meanwhile, has resisted implementing lockdowns.
"We are asking families to make huge sacrifices: isolation; quarantine; changes to the way to interact with each other; changes in the way people mourn and bury the dead," Tedros said. "Community engagement and community trust are critical."
Uganda's neighbours have ramped up their entry restrictions, while Washington announced plans to screen travellers who have recently visited the country. People who were in Uganda in the past three weeks will now be rerouted to one of five US airports to complete temperature checks and health forms.
Although this strain currently has no approved vaccine options, Tedros said that vaccine trials for it could begin in the coming weeks once they receive the required approvals from Uganda.