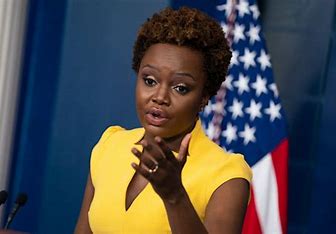 The US Department of Justice has announced said it will appeal Tuesday's ruling by Judge Terry Doughty barring several key Biden administration officials and federal agencies from having any discussions with social media platforms for the purpose of "encouraging, pressuring or inducing in any manner the removal, deletion, suppression or reduction of content containing protected free speech."
Less than 24 hours after a federal judge temporarily barred several key Biden administration officials and federal agencies from communicating with social media platforms, the Biden administration said it will appeal the ruling.
The July 4 ruling by Judge Terry Doughty of the US District Court for the Western District of Louisiana Monroe Division said there is "substantial evidence" the government violated the First Amendment by engaging in a large-scale censorship campaign targeting content that questioned establishment narratives on Covid-19.
The temporary injunction came as part of an ongoing lawsuit filed in May 2022 by the attorneys-general of Missouri and Louisiana along with several medical experts and journalists, who claimed social media platforms censored their views, which ran counter to the official government narrative.
In response, the US Department of Justice (DOJ) on Wednesday filed a notice of appeal.
According to The Hill, "The DOJ's appeal will go to the 5th Circuit Court of Appeals, based in New Orleans. It is primarily made up of GOP-appointed judges."
The Hill quoted an unnamed DOJ official who said the agency "expects to request a stay of the district court's decision."
Responding to a question from a journalist during Wednesday's White House press briefing, White House Press Secretary Karine Jean-Pierre said, "Look, we disagree with the decision. I'll leave it there."
According to The Washington Post, Jean-Pierre said the Biden administration has been "consistent" in its interactions with Big Tech platforms, adding that it will "continue to promote responsible actions to promote public health, safety and security when confronted by challenges like a deadly pandemic and foreign attacks on our elections."
"Our view remains that social media platforms have a critical responsibility to take action or to take account of the effects their platforms are having [on] the American people, but make independent choices about the information they present," Jean-Pierre added.
The Post was critical of Tuesday's ruling, claiming "the order is poised to have a chilling effect on the companies' efforts to guard against misinformation as they work to sort out what types of partnerships are allowed."
Yoel Roth, Twitter's former head of Trust and Safety, also criticised Tuesday's ruling, telling The Post "There is so much wrong with this decision – not least of all that it will make us less secure going into the 2024 elections."
Roth has been the subject of several "Twitter files" revelations, including documentation showing he exchanged more than 150 emails with the FBI, and particularly the bureau's San Francisco agent Elvis Chan, between January 2020 and November 2022, in reference to FBI requests to "take action" on posts hosted on that platform.
Chan, one of the defendants named in Missouri v. Biden, provided a sworn deposition in the case, testifying under oath that the FBI developed a command post prior to the 2020 and 2022 elections, sending election-related posts to Twitter and other social media platforms.
The Post, along with outlets including The Associated Press, Reuters and the BBC, are defendants in an antitrust lawsuit filed by Children's Health Defence, for their alleged role in censoring non-establishment narratives on Covid-19 and other topics, through their involvement in the Trusted News Initiative, a self-described "industry partnership."
The lawsuit, filed in the same court that issued Tuesday's ruling in Missouri v. Biden, also was assigned to Doughty.
CNN legal analyst Elie Honig also criticised Tuesday's injunction, saying that free speech is "a conservative political ideology" and that the ruling's references "questioning vaccines, questioning masks" were "conservative talking points."
Honig called Doughty's decision "the opposite of judicial conservatism," which instead seeks to "micromanage the entire executive branch … and the leading social media companies."
"This is a very activist judicial opinion," Honig added.
Nevertheless, according to The Post, some federal agencies cancelled scheduled meetings with social media companies following Tuesday's injunction.
The Post reported that US Department of State officials informed Facebook that monthly meetings between the two have been "cancelled pending further guidance," adding that the Cybersecurity and Infrastructure Security Agency may take the same action.
According to The Post, "The cancellation of regular meetings between Facebook parent company Meta – the world's largest social media firm – and US government agencies shows the immediate impact of Tuesday's order."
The Defender report / By Michael Nevradakis, senior reporter for The Defender