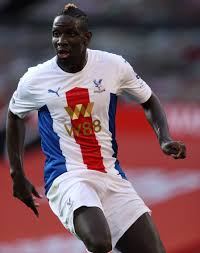 Plenty of Premier League clubs are currently jetting off on pre-season tours. After fights, fatherhood and fannying about, this lot were flying back earlier than anyone expected.
Preseason is not always about sporting skills. It is also a test individual character. Some players and coaches have in the past fared badly – in some instances pouring fuel on already strained relationships.
Mamadou Sakho
Liverpool's pre-season tour of USA ought to have been when Sakho got back on track after sitting out the back-end of the 2015-16 season due to doping violation, which was eventually overturned. Instead, it accelerated the demise of the defender's Liverpool career.
Jurgen Klopp told Sakho to pack his bags and p*ss off home because of the centre-back's repeated tardiness. Sakho almost missed the flight out to the West Coast; then he missed a rehabilitation session; and was then late for a team meal.
Acting the clown at Alcatraz didn't help. Sakho, armed with a GoPro camera, interrupted Klopp when he was giving an interview to Liverpool's media team. Eventually, the manager snapped, dismissing Sakho from the tour for failing to 'respect the rules'.
To the under-23s he went, and Sakho never played for the Klopp's first-team again before he eventually joined Crystal Palace the following January.
Dennis Wise
"Dennis has been sent home following an apparent breach of club discipline," said Leicester manager Micky Adams, somewhat understating Wise's transgression.
It quickly transpired that Wise had broken Callum Davidson's cheekbone in what Leicester later described as a "serious and unprovoked assault."
So serious was it that Leicester sacked Wise and terminated the remaining two years of his contract. Which the former Chelsea defender wasn't going to take lying down, even if that's what he expected of Davidson.
Facing the loss of £3 million in wages, Wise appealed the decision and, to Leicester's horror, he won. The Foxes were initially forced to reinstate Wise and instead fine him a fortnight's wages. But Leicester launched an appeal of their own, which they won. A week later, Wise rocked up at Millwall.
Anthony Martial
The relationship between Martial and Jose Mourinho was already strained by summer 2018 when the Frenchman told his manager that he was flying to Paris from Los Angeles to witness the birth of his second child.
Mourinho wasn't best pleased but even he knew he couldn't stand in Martial's way. But when the forward failed to return, Mourinho and United were furious.
"He has the baby and after the baby is born – beautiful baby, full of health, thank God – he should be here and he is not here."
The Red Devils flew back eight days after Martial, who refused to re-join the touring party. He eventually offered his reasoning on Twitter: "Thank you all for your messages. My little Swan is fine. For the mother it was more difficult but thank God she is better now. Sorry, but my family will always come before everything… Back tomorrow in Manchester."
When he got there, he was fined and put through double sessions. But to Mourinho's regret, United couldn't – or wouldn't – sell him.
Kenedy
While Martial annoyed his manager, Kenedy offended an entire country.
Before facing Arsenal in Beijing in summer 2017, the Chelsea youngster took to Instagram and published two videos. One featured a caption that translated as "f*** you China", while another was of a sleeping security guard. "Wake up China, you idiot" Kenedy helpfully added.
Unsurprisingly, Chelsea's hosts were furious. Kenedy was accused of xenophobia and racism, forcing the player to delete the posts and apologise.
"I wish to state that I have tremendous respect and admiration for the Chinese people and their country." said Father Ted Crilly Kenedy.
Chelsea issued their own apology but upon surveying the damage the Brazilian had done, Kenedy was put on the next plane back to London. Kenedy sat on the bench
Mauro Icardi
Icardi didn't even make it on the tour when he was packed off home by Antonio Conte. Although the striker can't claim to have been surprised.
Inter Milan were in Switzerland to prepare for their trek to Asia in summer 2019 and only a week earlier, CEO Giuseppe Marotta had admitted that Icardi was not part of the club's plans for the coming season. Five months prior to that, the striker had been stripped of the captaincy as his relationship with the club – and Wanda's – deteriorated.
"Mauro Icardi will today return to Milan from our training camp in Lugano," said Inter in a statement. "The club and the striker have come to this decision by mutual agreement."
Despite interest from Juventus, Roma and Napoli, Icardi stuck around as long as he could, despite being ostracised by Conte. Icardi and Wanda even threatened to sue Inter if the player wasn't allowed to train with the first team. But before the window closed, PSG offered a solution by taking him on a season-long loan deal before it was made permanent
A Tell / Football365 report