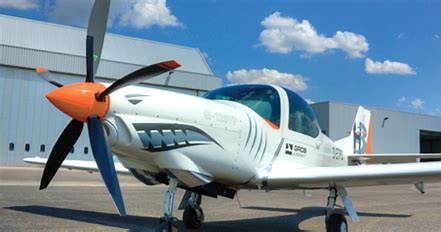 The Kenya Air Force is operating Grob G120TP turboprop trainers, following its earlier acquisition of G120A-K piston-engined trainers.
The aircraft, the first of kind in Africa, are stationed in Laikipia Airbase, roughly 180 bird fly kilometres from the capital Nairobi, for training purposes. Since the deployment of the Kenya defence Forces in neighbouring Somalia in 2011, Kenya has been modernising its military hardware, the G120TP aircraft being the latest.
Laikipia is currently under the spell of banditry, with police being used to repulse the heavily armed militia-like groups, believed to herders in search of pasture for their livestock.
Air Forces Monthly reported that the latest batch of three G120TP aircraft were delivered recently. After leaving the Grob factory in Germany, they flew through Crete, Egypt, Djibouti and Ethiopia to arrive in Kenya on August 19.
Two were previously seen in service with the Kenya Air Force's Training Squadron at Laikipia Air Base in May this year. According to Grob, the Kenya Air Force is now operating nine new G120TPs in addition to its earlier acquisition.
The Kenya Air Force in November and December 2013 received six of the G120A-K piston engine models, becoming the first African air force to operate the type. Pilot training took place in Mattsies, Germany. One subsequently crashed on March 18, 2018, but the pilots survived.
Kenya's G120A-Ks were acquired to replace its old fleet of 10 Scottish Aviation Bulldogs. The G120A-K is powered by a six-cylinder Lycoming piston-engine providing 260 horse-power. The largely all-composite airframe has a service life of 15,000 hours and is certified for +6/-4 gs, allowing for aerobatic training. The modern glass cockpit features three Elbit 205 x 150 mm multi-function displays, a digital standby flight display and a digital engine display.
Grob says the G120 has one of the lowest maintenance costs in the industry.
The G120TP is powered by the Rolls-Royce M250-B17F turbine engine, which can be limited to 312-shp for ab initio training, although it is rated at 380-shp for maximum cruise (380 km/h).
The student pilot can be seated either in the left hand or right-hand ejection seat, both with individual throttle levers. The Ethiopian Air Force became the second in Africa to operate the G120, acquiring 12 turboprop models from 2019.
The G120 is flown by the Canadian, German, French and Israeli air forces while the turboprop G120TP, which first flew in 2010, has been adopted by the air forces of Argentina, Ecuador, Indonesia, Mexico, Myanmar and Jordan.