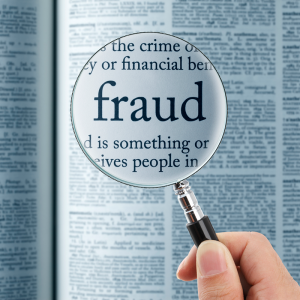 Throughout the Covid crisis, unemployment programmes have served as a lifeline, channelling more than $650 billion over the past year to millions of struggling households. But the state-run agencies that distribute the funds have been overwhelmed, making their harried staff as well as their glitchy computer systems easy prey for criminals.
At least $63 billion in improper payments have been doled out since last year, much of it fraud, according to February estimates from a watchdog for the US Department of Labour. Now states are bracing for another surge in fraudulent claims after Congress and the White House extended some unemployment benefits into September.
"We're in a tug of war," says Kristin Richards, acting director of the Illinois Department of Employment Security, which in the year through January has stopped about 1.1 million claims involving identity theft. "We have this public pressure to move quickly with benefits, while at the same time having to really fight fraudsters and make sure that we are being good stewards of benefit programmes."
The fraud comes on top of widespread system failures resulting from outdated technology, understaffed government offices, and an unprecedented surge in jobless claims so that in many instances legitimate claims have been incorrectly flagged as suspicious. As a result, untold numbers of unemployed Americans have faced weekslong delays in getting their checks. Then there's the more than 11 million who say they haven't been able to access any benefits, according to Census data from late February.
These problems threaten to undercut the Biden administration's efforts to speed up the recovery and may subtract from the rebound in consumer spending that's expected to catapult the US economy back to its pre-pandemic strength. Fraud and backlogs are also distorting data that economists and policymakers use to track the health of the labour market.
"The big issue here is the claims that are incorrectly flagged as fraudulent, benefits are cut off and then jobless workers are left stranded," says Elizabeth Pancotti, policy director at Employ America, a DC-based advocacy group.
The Pandemic Unemployment Assistance (PUA) programme, created to help gig workers and others who usually don't qualify for jobless benefits, has been a major target of criminals because applicants don't need an employer to verify their status.
About 30 per cent of new claims are incidents of identity theft, according to Blake Hall, chief executive officer of ID.me, a security firm that's working with 22 states. Federal inmates and members of organized crime rings, including some in Nigeria, are among those responsible, he says.
There was one case in Nevada last year where more than 1,700 claims shared a single home address, according to Mike Schmitt, whose IT firm, Clairvoyix, was hired by the state to help manage its backlog. His staff has traced unemployment insurance registrations all the way to Japan, the Middle East, and Africa. In Michigan, a claims examiner and co-conspirator have been charged for their alleged role in absconding with $1.8 million.
In Texas, the share of suspicious claimants to total claimants was 0.18 per cent in 2019. It's now 6.7 per cent, according to a spokesperson from the state. California reported in late January that about 95 per cent of known fraudulent payments were in the PUA programme.
States' efforts to filter out large quantities of illicit claims are contributing to already huge backlogs that resulted from pandemic job losses.
It took over a month for Terri Ashman and her husband, both independent contractors living in Dayton, Ohio, to start collecting their benefits. After they finally did, Ashman's account was flagged for potential fraud, and it took about six weeks to sort out the issues.
The couple was eventually evicted by their landlord. "We're homeless, everything we own is in storage," says Ashman, adding her husband's account was also recently flagged for potential fraud. "I know they try, but I don't have any faith in Ohio's unemployment system."
"We understand that there are eligible claimants that are caught up in the massive influx of fraudulent claims in recent months, and this is certainly regrettable," says Tom Betti, spokesperson for the Ohio Department of Job and Family Services, noting that the state has fielded almost 230,000 reports of identity theft since mid-January. "We apologize and are doing everything we can to ensure that Ohioans in need are being served."
Many state unemployment offices have hired security experts to help them beef up their systems. Still, only 11 meet the federal standard of paying out 87 per cent of approved claims within 21 days, according to data from the Century Foundation.
Meantime, criminals are getting more creative. Some states now require claimants to video chat with an agent to verify their status. To get around this extra step, some thieves are using 3D-printed face masks to pose as the people whose identities they've stolen, says ID.me's Hall.
States are now required to have more rigorous identity-verification procedures in place, and officials are working with law enforcement agencies to investigate fraud. The latest stimulus bill also gives states $2 billion to address fraud, equitable access, and timely payment of benefits. The Department of Labor launched a new website on Monday to consolidate reporting resources for victims of unemployment identity theft.
But Howard Arp, director of forensic audits and investigative service at the Government Accountability Office, isn't holding out hope that much can be done in the near term given the massive volume of claims. "I would be remiss to think that we'd ever be able to alleviate fraud, particularly when you've got such amounts of funds that are going out to try and help people," he says. "The greed of individuals can overtake them, and they can take advantage of these situations."
A Bloomber Businessweek report