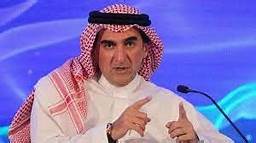 The teams being sponsored by the Public Investment Fund (PIF) – known as Saudi Arabia's 'big four' – are not negligible entities. Saudi Arabia has a long footballing history and these sides are well-supported.
Al Ahli, the smallest of the four, have 2.4 million Twitter followers, which would place them around 10th in the Premier League. Al Nassr, with the largest following, have more than every team in England outside the 'Big Six'. Between them, the four clubs account for 96 per cent of the combined social media following of Saudi Pro League clubs. The other clubs are Al Ittihad and Al Hilal.
Al Ittihad, based in the coastal city of Jeddah, are the league's reigning champions having pipped Ronaldo's Al Nassr to the title last weekend. They are managed by former Tottenham Hotspur and Wolverhampton Wanderers head coach Espirito Santo and are the country's most popular side based on attendance figures. This season, they averaged 40,400 fans in their home league games.
City rivals Al Ahli were a controversial source of funding. Their surprise relegation to the second tier for the first time last year cast doubt over their inclusion in the deal, with Riyadh-based Al-Shabab, who have finished in the top four in each of the past three seasons, touted as an alternative.
"I have buried the 'big four' myth with my own hands," said Al-Shabab president Khalid al-Baltan last season after Al Ahli's relegation. Eventually, however, the decision to include Al Ahli was made based on their popularity, plus the prospect of marketing a Jeddah derby.
Al Nassr and Al Hilal are based in Riyadh, the capital and biggest city in Saudi Arabia, and finished second and third this season, respectively. As well as Ronaldo, Al Nassr also have former Arsenal and Napoli goalkeeper David Ospina. Al Hilal, the most-decorated club in Asia, have fewer internationally recognised players but boast many of the national team, including star player Salem Al-Dawsari.
Change was already in the air for next season, with the Saudi Pro League increasing from 16 to 18 teams. This was already an unequal league — with stadiums ranging in size from 62,000 to 6,000 — but these divisions are set to become exacerbated due to PIF's investment, designed to foster rivalry between the country's most prestigious clubs.
It looks inevitable that the differing levels of investment will turn the league into a two-tier (or even three-tier) system, but organisers argue the competition's smaller teams will be helped by the success of the big four.
They expect the influx of big-name signings to have a trickle-down effect, with players already settled in Saudi Arabia joining mid-table and bottom-half clubs, helping to boost the overall level of the competition. Whether it works or not is another matter.
Here's a quick guide: PIF is a sovereign wealth fund — effectively a state-owned company which attempts to generate more money for the nation through investments.
PIF is Saudi Arabia's version, worth some $620 billion (£514 billion), making it the seventh largest such fund in the world. It holds stakes in some of the western world's best-known companies, including Disney, Uber and Boeing.
The company's rise — and that of chairman Yasir Al-Rumayyan — is a story that we have handled separately. In short, crown prince Mohammad Bin Salman saw it as a crucial component of Vision 2030, his plans to modernise the country.
In 2016, PIF was a tiny fund, employing fewer than 50 staff. Now, it employs more than 2,000 people.
"Bin Salman wanted to emulate the Qatari and Abu Dhabi sovereign wealth funds," Christopher Davidson, an expert on Saudi who has published extensively on statecraft in the region, explains. "Going elsewhere in the world and acquiring assets, especially cultural assets, could deliver soft power opportunities for Saudi Arabia."
As well as operating internationally, PIF had already moved into the domestic sports sphere. It has made a number of sponsorship agreements adding up to over $3 billion, including title sponsorship of the Saudi Pro League under its real estate developer subsidy Roshn.
On Tuesday last week, the PGA Tour and LIV Golf announced plans to merge, ending the civil war splitting the sport. The deal can be seen as a major win for the upstart Saudi league, offering it legitimacy, a seat at golf's top table, and ending months of litigation between the sides.
At the heart of the deal is Al-Rumayyan. Before becoming chairman of Newcastle United, he was best known internationally as a golf fanatic, trying to grow opportunities for the sport in Saudi Arabia.
Tasked with delivering the ambitious vision of the crown prince, Al-Rumayyan has made his most significant move yet. It also ends the potentially risky prospect of being deposed in a US court.
They will now move forward as a new, collectively owned, for-profit entity.
"After two years of disruption and distraction, this is a historic day for the game we all know and love," PGA Tour commissioner Jay Monahan said.
"This transformational partnership recognises the immeasurable strength of the PGA Tour's history, legacy and pro-competitive model and combines with it the DP World Tour and LIV to create an organisation that will benefit golf's players, commercial and charitable partners and fans."
Newcastle are now effectively part of a multi-club model, something the club's ownership had already been actively exploring in Europe. Representatives had been in talks over the purchase of Belgian second-division club KV Oostende, available for around £10 million ($12.4 million).
The rise of the multi-club ownership model has been one of the most significant developments in European football in recent seasons, with more than 180 clubs across the continent now part of a larger group.
This is an unusual situation, though, with most multi-club models spread over multiple different countries, with a single club in each. Instead, Newcastle have four potential Saudi Arabian partners.
There are no indications Newcastle will set up any sort of loan pathway – in the model of Brighton & Hove Albion and Union Saint-Gilloise – although further commercial opportunities would be expected to appear as both Newcastle and the Saudi Pro League seek to improve their commercial revenue.
Newcastle are expected to have Sela, a PIF-owned events company, as next season's front-of-shirt sponsor at a cost of £25 million ($31 million) per year.