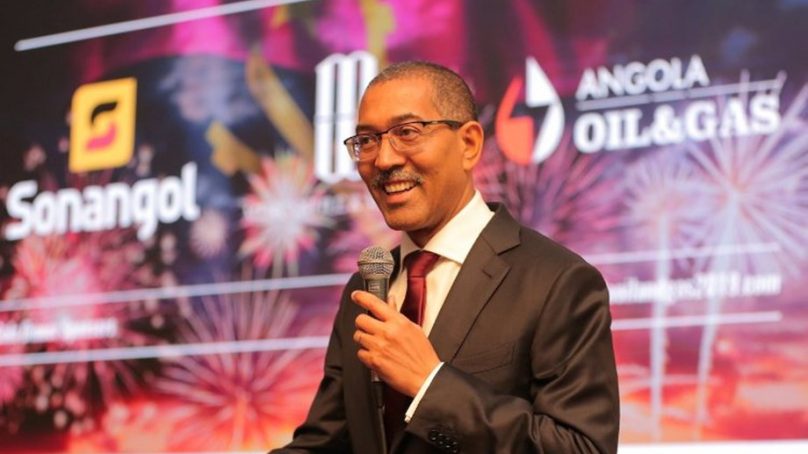 Angolan lawmakers last week approved the revision of current legislation, allowing for oil and gas pre-exploration studies to be carried out in some areas previously designated as natural reserves.
The government, however, stressed that this law was by no means a relaxation of the stringent environmental provisions required for oil exploration in Angola that already exist.
According to Minister of Mineral Resources and Petroleum Diamantino Pedro Azevedo less than three per cent of the zones previously designated as protected are likely to be affected by this provision.
Angola's constitution and applicable presidential decrees all mandate that oil and gas exploration only be carried out in a manner that is environmentally friendly. The proposed new law secured a majority of over 70 per cent in Angola's parliament.
The adoption of the new law by such a strong majority, despite earlier concerns, is an acknowledgement of the role oil plays in creating wealth for Angola. It is also an endorsement of the sectors' regulator, the Agência Nacional de Petróleo, Gás e Biocombustíveis (ANPG), which is charged with ensuring that the highest environmental standards are adhered to during oil and gas exploration and production.
Following the achievement of independence from Portugal in 1975, and a protracted civil war that went on for decades, Angola has been able to rebuild its infrastructure, improve institutional capacity, governance, public financial management systems, human development indicators and living conditions of its 31.8 million people in record time.
Coupled with a pragmatic and business friendly approach to governance under the administration of President João Lourenço, private sector-led oil growth is expected to continue playing a powerful role in fuelling long-term national development.
From first oil production at the Benfica-2 well in 1956 to the deep-water discovery of the Girassol field in Block 17 in 1996, Angola has risen to become sub-Saharan Africa's second-largest crude producer, after Nigeria. Producing 1.4 million barrels per day pre-Covid-19, with a peak production of over two million barrels per day in 2010, oil accounts for close to 90 per cent of domestic exports.
Around one-third of Angola's GDP is rooted in the oil industry, while crude oil, natural gas and refined oil account for almost all national exports, with the value of crude oil exports totalling $35.5 billion in 2018.
As a result, crude oil production has had a sizeable impact on GDP and per capita wealth. In fact, Angola is home to one of the fastest-growing economies in sub-Saharan Africa and has witnessed a meteoric rise in socioeconomic development aligned with the expansion of its energy industry.
In the 20-year period between 1999 and 2019, Angola's GDP grew by 1,344 per cent, reaching a peak of $145 billion in 2014 in line with the global crude oil bull market. Per capita wealth has seen a similar trajectory over the same period, growing by 619 per cent and reaching $2,791 in 2019 pre-Covid-19, as well as peaking at $5,408 in 2014.
Importantly, the rise in government revenue has enabled the provision of enhanced public services, including healthcare, education, critical infrastructure and utilities.
Angola's Ministry of Education, in partnership with Unesco, developed a National Strategy on Literacy and School Recovery aimed at rebuilding the national education system following the end of the civil war and improving literacy rates across the country, which currently stands at 77 per cent for adults, significantly higher than the sub-Saharan average of 65 per cent.
In recent years, with the help of oil revenue, the government has opened five new universities, 45 health worker training schools and a myriad of health clinics. The establishment of private health services and facilities by International Oil Companies for their employees has also been a key factor in the improvement of healthcare, with many Angolans benefiting from these provisions.
Infrastructure expenditure was also prioritised, especially electricity provision. This led to the building of additional generation capacity such as the Laúca dam, which is one of Africa's largest. Upon completion and full commissioning, it is expected to provide affordable and reliable power to over eight million Angolans and spur the creation of heavy industry and associated jobs.
A Tell Opinion/Andres Vega/International Associate at Centurion Law Group