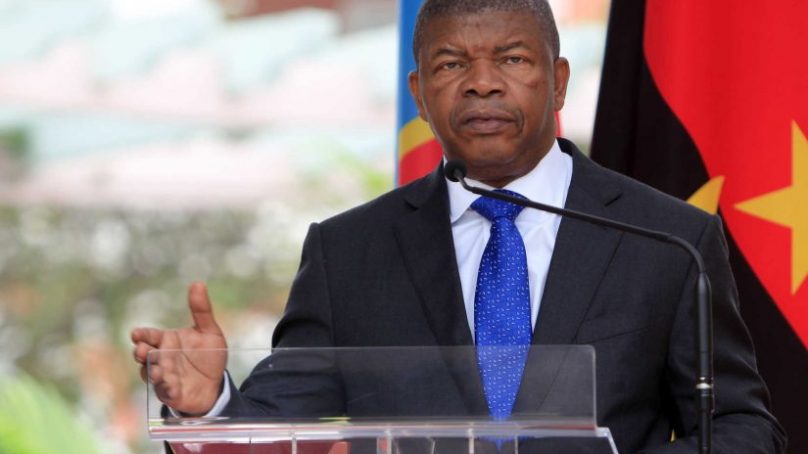 Angola's oil wealth has by no means spared it from criticism about the unfair distribution of wealth, inequality in society and, in some cases, the misappropriation of state funds. These concerns are legitimate and should be looked into by the state.
Where people are found to have profited unduly, it is important that they be held accountable and that justice be unbiasedly served as per the law and in the name of the People of Angola. The sector's ability to generate wealth for Angola in itself is not the problem. Neither is the oil sector's ability to generate that wealth at all in question. Concerns are rather centred around the use of the revenues generated and its fair distribution. These concerns should be addressed adequately by the relevant authorities.
However, all sections of Angolan society and Angola's international partners should continue to support the country's oil and gas sector to ensure that it continues to generate revenues for the development of the country. This is ever more important, given growing competition globally from new frontiers like Guyana, shale in the USA and a global transition discourse that is adversely affecting the financing of oil exploration projects in Africa.
In addition to key socioeconomic indicators, hydrocarbon development in Angola has set in motion a reformist approach to oil and non-oil sectors alike. Notably, in positioning its petroleum sector as an attractive investment destination for international operators, Angola has initiated greater transparency, environmental sustainability and decentralization across its economy, which has also bred diversification and growth of non-energy industries.
Following the election of President Lourenço in 2017, the country's administration embraced bullish reforms, in part driven by the oil sector, in a way that is perhaps best encapsulated by its National Development Plan 2018-2022 (PDN), which comprises 25 strategic policies and 85 action programmes. The PDN is based on five main pillars: sustainable, diversified and inclusive economic development infrastructure needed for development peace-building; strengthening of the democratic state and governance; and state reform and decentralisation.
In addition to outlining the way in which oil production will reach an estimated production of 1.5 million barrels per day, it provides for the privatisation and divestment of state-owned Sonangol through the sale of 195 non-core assets between 2019 and 2022.
Along with raising capital for the State, the divestment program seeks to refocus Sonangol on its core activities on hydrocarbon exploration, production and marketing and make it more efficient. This same privatisation and efficiency drive was quickly extended to other sectors of the economy.
This has led to reforms of public utilities, tariffs and subsidies and to the privatisation or liquidation of state-owned assets through the Angolan Institute for State Asset and Holdings Management – or IGAPE – an expenditure surveillance unit – in June 2018.
Angola has also taken several measures to encourage foreign investors to engage with economic diversification initiatives beyond its oil sector. Pre-Covid-19, the PDN forecast that Angola would achieve three percent economic growth by 2022, associated with the growth of other non-oil critical sectors such as agriculture, fisheries, manufacturing, construction, services and tourism.
Two new laws have been approved and adopted to harness that growth. The private investment law and the antitrust law both aim to enhance private sector-led growth and the competitiveness of Angola's industrial sector, in turn making substantial strides toward creating more inclusive development and stability.
The government also created the national Agency for Private Investment and Promotion of Exports (AIPEX), which serves to identify key products to stimulate exports, promote private investment and the internationalisation of companies outside of the oil and gas sector. These vital new programmes and institutions benefit from financing generated by the oil sector.
AIPEX currently holds two flagship programmes: one that focuses on attracting private investment, and another that focuses on exports and the internationalisation of companies, with a view toward providing a "one-stop shop" resource for private investment across sectors and for the export business.
As the oil and gas sector continues to attract private sector players, an investor-friendly environment opens the door for multinationals to enter the market and establish other, non-energy businesses in their portfolio in Angola, as well.
In short, the impact of Angola's oil boom on national development cannot be measured in dollars, nor limited to socioeconomic indicators. Instead, the continued growth of the petroleum industry has served to bring sustainability, transparency and improved governance to the country, as it rightfully assumes its position as one of the largest economies in sub-Saharan Africa.
The oil industry is one of the most dynamic globally, constantly changing due to innovations and technology improvements. Angola and the ANPG under the leadership of Paulino Jerónimo must continue to respond in real-time to these industry changes in order to stay competitive and attractive for investment.
A competitive Angolan oil and gas sector will drive reforms in other sectors of Angola's economy and inevitably benefit the lives of all Angolans.
A Tell opinion/Andres Vega/International Associate at Centurion Law Group