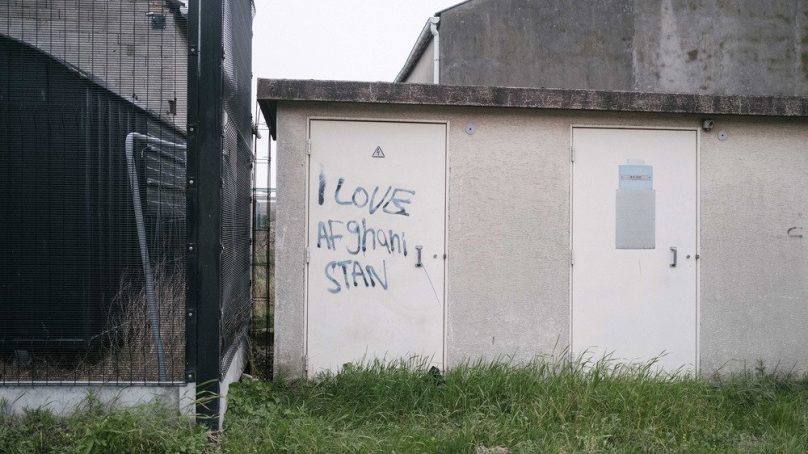 The situation could not be more different for Ali, an Afghan asylum seeker in his mid-30s whose name has been changed to protect his identity. Ali arrived in Paris, France, after crossing Iran, Turkey, Greece, the Balkans, and Italy on foot.
The journey is replete with dangers and guards at various borders regularly push people back and subject them to abuse.
On a foggy night in early November, a couple of days after he arrived in France, Ali was getting ready to sleep in a makeshift camp under a bridge in a neighbourhood of northeast Paris known for concert venues, outdoor cinemas and craft breweries.
Despite a legal requirement that the state provide housing during the asylum process, there is a chronic shortage of accommodation for applicants that leaves many – particularly young men – with no option but to live on the streets in makeshift encampments.
Volunteer groups had set up rows of tents in the encampment where Ali was sleeping. Night-time temperatures had dropped recently, and Ali and other Afghans sleeping there didn't have adequate clothing.
The night before, French police had raided the camp, tear gassing people and rendering some of the tents unusable. Police harassment of homeless asylum seekers and migrants and the dismantling of makeshift camps are regular occurrences in France, according to human rights groups.
Despite sleeping on the street, "I want to stay in France," Ali said, sipping chai distributed by humanitarian volunteers.
He had a text message on his phone confirming the date of the appointment to submit his asylum documents and had marked the location with a heart on Google Maps – it was an hour and a half away by train. "They keep changing it," he said, referring to the time and location of the appointment.
The process Abdul sped through in two months will likely take Ali a year – if not longer – to complete. Even then, it's far from guaranteed he will be granted protection.
In the past, France offered two types of protection to Afghans: refugee status for people who face individual persecution, according to the definition in the 1951 Refugee Convention; and subsidiary protection, given to people coming from countries facing "indiscriminate violence resulting from a situation of internal or international armed conflict".
Last year, over 80 per cent of Afghans who applied for asylum in France received one of these two kinds of protected status. Of those, 90 per cent were given subsidiary protection. But in November 2020, France's National Court of Asylum (CNDA) ended its policy of uniformly giving subsidiary protection to Afghans who did not qualify for refugee protection, except in special cases. Despite the Taliban's return to power, the CNDA has stuck by the decision.
In an internal memo from the end of August this year obtained by the French news outlet Mediapart, the head of research and documentation at the CNDA wrote: "It is possible to conclude that the armed conflict between the Taliban and the government has ended. Consequently, the request to be granted subsidiary protection… can only be excluded."
"The war is not over. The Taliban will continue to persecute people who they have persecuted before."
Elodie Journeau, a migration and asylum lawyer based in Paris, is concerned that the CNDA's stance is premature and will result in people who need protection having their claims denied.
"The war is not over. The Taliban will continue to persecute people who they have persecuted before. The French response is completely unadopted to the situation," Journeau says. "Before making decisions, or rejecting people, we need to wait and see what happens."
The political independence of the CNDA has also been called into question recently, with judges reporting they have been "pressured" by their superiors to rule against granting people protections, or to delay decisions. There have also been reports of cases being decided en masse instead of on an individual basis, which is how asylum claims are legally supposed to be evaluated.
Even people who were evacuated and have had their claims fast-tracked, like Abdul, aren't immune from all of the difficulties in the French asylum system. Abdul is trying to find a job in Paris and waiting to be reunited with his wife and children, who are still in Afghanistan.
But due to the COVID-19 pandemic and France's slow-moving immigration bureaucracy, there's a backlog of more than 3,500 family reunification cases for Afghans who have status in France. The average wait time for cases to be resolved is three and a half years.
"I have a request for the French government to get my family out as soon as possible," Abdul said. "I cannot support them from here because I am not working yet, and my wife can no longer work there. My big request is to bring my wife and three small sons here. I will never go back to Afghanistan."
The New Humanitarian report