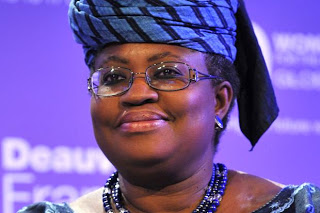 Nigeria's former finance minister and a former managing director of the World Bank, Dr Ngozi Okonjo-Iweala, has become the first female Director-General of the World Trade Organization (WTO), shattering the glass ceiling.
Okonjo-Iweala broke the glass ceiling, emerging as the first African and the first female to attain the position of DG of WTO by springing up as the finalist after eliminating South Korea's current trade Minister, Yoo Myung-hee in a fierce battle for the coveted job on Monday night.
The decision among some of the key and influential nations within the global power bloc to move in Nigeria's direction followed very tough, rigorous and high-level negotiations, with China reportedly tilting the dynamics.
Tell understands that, with the European Union and the United States moving in opposite direction, a move that triggered a deadlock between the two powerful geopolitical allies for the first time in many years, it was the decisive and quiet support of China that finally tipped the balance in Okonjo-Iweala's favour.