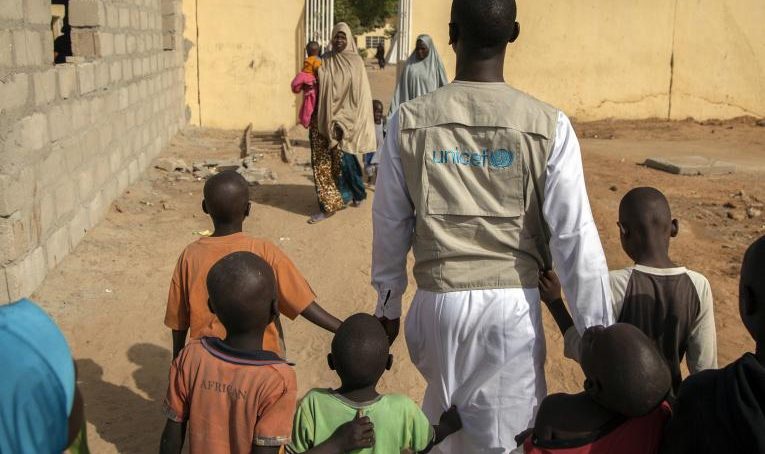 Armed militiamen in Nigeria have persist with terror campaign after they unleashed horror on civilians during which they abducted hundreds of schoolboys in the country's north-western Niger State.
Human Rights Watch, an international rights civil society, reports that the attackers, suspected to be related to the dreaded Al Qaeda-leaning Boko Haram – after claimed responsibility – breached security in Africa's most populous nation and drove away the schoolboys.
The boys are likely to be forced to join the ranks of Boko Haram fighters of the group tagged by the Nigerian government, the United nations, the Africa Union, the United States, the European Union and a number of human rights organisations as a terrorist organisation.
Alternatively, the abductees may be used as pawns for ransom, if recent tactics deployed by the group to fund its operations is anything to go by.
Boko Haram, which supports Islamic religious dogmas, is opposed to Western education, which it refers to as haram (forbidden or proscribed by Islamic law) and wants it replaced with sharia.
In its latest evaluation of human rights situation in Nigeria, HRW researcher Anietie Ewang, reports that Niger is among the states in Nigeria's northwest and northcentral regions that are "plagued with security challenges from gangs of bandits pillaging, extorting and kidnapping for ransom in mostly rural areas."
"Just two months ago (in December and January), hundreds of schoolboys were kidnapped in a similar attack on a school in Katsina in the northwest. They were released days later after a ransom was reportedly paid," Ewang.
She writes, "Boko Haram, an insurgency group that has terrorised Nigeria's northeast region for over a decade, claimed involvement in the Katsina State abduction, but this was denied by the authorities."
Boko Haram's activities received global attention in 2014 after they abducted almost 300 girls from their boarding school in a similar incident in Chibok, a town in Borno State. While 200 girls were released following negotiations, about 100 remain unaccounted for.
Some of the girls that were handed over to the government after more than two years in captivity reported having been treated as sex objects. Some had babies, a result of months of sexual violations by the Boko Haram militiamen.
"Boko Haram has since carried out more high-profile attacks and abductions in schools in the northeast. Their announcement of involvement in the Katsina abductions raised concerns over the possible expansion of operations into other areas," the HRW report says.
Nigeria endorsed the international Safe Schools Declaration in March 2015, as a commitment to safeguard education in armed conflict. President Muhammadu Buhari ratified the declaration in 2019, making a commitment that the government would legally implement the declaration.
Under the declaration, Nigeria is obliged to ensure programmes and policies that prevent and respond to attacks against schools and to fight impunity for such attacks.
HRW says the recent abductions are yet another tragic reminder of the security challenges that persist and how schools and schoolchildren remain a target for armed groups.
"The Nigerian authorities need to live up to their commitments and double their efforts to provide security for school children," the HRW report published on February 16 says.
The latest report comes on the back of United Nations push to compel Abuja to stop prosecution and detention of children suspected to be Boko Haram "associates."
In December, the UN urged the Nigerian government to comply with new United Nations Security Council recommendations to immediately release children from military detention for alleged association with Boko Haram.
It also wanted the government to sign a protocol to hand children over from military custody to civilian authorities for reintegration.
In a new public statement on children and armed conflict in Nigeria on December 11, 2020, the Security Council's working group on children and armed conflict expressed grave concern about the detention of children for suspected involvement with Boko Haram.
"Many children have been detained with no evidence of Boko Haram involvement, while for others, detention only adds to the suffering they've already experienced from Boko Haram," said Jo Becker, children's rights advocacy director at Human Rights Watch.
Becker observed, "Nigerian security forces should release any remaining children and immediately sign a handover protocol to ensure that children victimised by Boko Haram receive the help they need."
"Between January 2013 and March 2019," according to HRW records, "Nigerian armed forces detained over 3,600 children for alleged association with armed groups."
A HRW investigation in 2019 found that security forces detained children in severely overcrowded and squalid conditions.
"Children reported beatings, frequent hunger and overwhelming heat. Most were never charged and held for months or years with no outside contact. Following publication of the report, security authorities released over 300 children from a maximum-security prison in Borno State," according to HRW
– A Tell report/jk