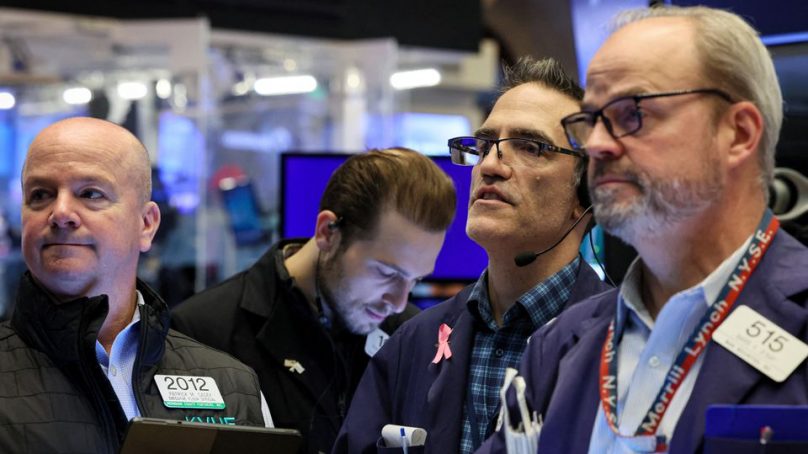 The Federal Reserve's willingness to end its interest rate rise campaign hinges just a few high-frequency data points over the months ahead – and April's inflation readout sits high on that list.
With markets edgy about the US debt ceiling standoff and ongoing ripples from the March regional banking blowout, the running assumption is the Fed's campaign is over and disinflation underway.
Fed officials are loath to admit that publicly, however, preferring evidence that the inflation dragon has indeed been slayed given that headline and "core" inflation rates are still running at more than twice the two per cent target.
And so Wednesday's consumer price snapshot forms a significant part of that rolling picture.
New York Fed chief John Williams said yesterday it's too soon to say the central bank is done and dusted. "We haven't said we are done raising rates," he said. "If additional policy firming is appropriate, we'll do that."
If consensus forecasts are correct, the April inflation readout later on Wednesday may well force the Fed to keep that equivocal line up for a bit longer. Annual inflation is expected to stick at March's near two-year low of five per cent – while the higher core rate, excluding food and energy prices, is set to ebb a tenth of a point to 5.5 per cent.
But markets appear happy to jump the gun again. Futures markets show only a 15 per cent chance of another Fed hike next month, with quarter point rate cut almost fully priced by September.
Visibility is low in the fixed income market, however, due to the debt ceiling impasse.
Even though Tuesday's meeting between US President Joe Biden and Congressional leaders was seen as constructive in the face of a tight June 1 deadline for government coffers to run dry – and they agreed to set further talks in motion for later this week – the Treasury bill market continued to gyrate.
One-month bill yields that cross that June 1 crunch point rose by more than 25 basis points to as much as 5.80 per cent, hitting its highest since at least August 2001 – more than half a point higher than the upper end of the Fed's current policy rate band and the two-month bill rate. US two-year Treasury yields nudged back above four per cent ahead of the CPI release later.
Treasury Secretary Janet Yellen now heads to Japan's G7 finance meeting this week ahead of the Hiroshima leaders summit on May 19.
In broader markets, the S&P500 futures were flat to negative after a hefty half per cent loss on Tuesday. The VIX volatility gauge was higher at 18, the dollar was firmer and oil prices lower. China stocks underperformed earlier, with this week's poor import numbers combining with underwhelming corporate earnings.
Also, unnerving investors is a sweeping crackdown on due diligence firms and consultancies in China. Reuters reported CICC Capital, a unit of leading Chinese investment bank China International Capital Corp, stopped using consultancy Capvision, following an investigation into the latter on national security.
In Europe, shares of Credit Agricole gained 5.3 per cent after France's second-biggest listed bank beat first-quarter earnings estimates on a boost from trading revenue.