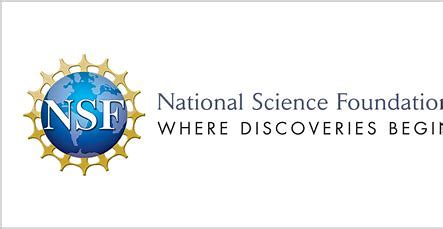 US officials are discussing whether the National Science Foundation (NSF), which funds about 25 per cent of all basic academic research in the country, should get a historic budget boost, potentially changing the US science landscape.
During congressional hearings last week, legislators evaluated proposals that would increase the agency's funding by as much as $100 billion over about five years. Any of these, if passed, would represent one of the largest increases for the NSF since it launched nearly 70 years ago.
A big cash influx for the NSF, which supports basic research and the development of the science, technology, engineering and mathematics (STEM) workforce, could help to fortify the country's status as a global leader in innovation at a time US officials are worried that it's losing ground to other nations.
In particular, China has aggressively invested in research and development at a rate that may soon surpass the United States' own research and development funding levels. In 2019, China's patent office received more than twice as many applications as its US counterpart did.
"It is not an overstatement to say that we are already losing leadership," says Rita Colwell, a microbiologist at the University of Maryland, College Park, who led the NSF from 1998 to 2004. "If we don't invest significantly in basic research and technology-transfer capabilities, we will find ourselves far below leadership in the years ahead."
The Biden administration, the US Senate and the US House of Representatives have each put forward a slightly different vision for expanding the NSF, although each of their proposals agrees that the agency should invest in emerging technologies and assist in their commercialization.
That suggestion has made some researchers nervous about losing funding for basic research, a core priority for the NSF since its inception. As US legislators debate the merits of the proposals and converge on a final plan, one thing is certain: big changes are on the horizon for the NSF.
"The National Science Foundation budget should have been substantially increased long before now," says Colwell. Since its launch in 1950, the agency has seen its budget slowly and steadily plod towards its current level of $8.5 billion. In comparison, the National Institutes of Health (NIH) – the country's top science funding agency for biomedical research – received $42.9 billion this year.
The NIH's budget more than doubled between 1990 and 2003, and during this time it was able to fund roughly 30 per cent of the grant proposals it received (that proportion has since dropped to around 20 per cent). Members of the scientific community say that boost was responsible for significant achievements in US science.
"The mRNA vaccines are a product of doubling our investment in the NIH," said Sudip Parikh, chief executive of the American Association for the Advancement of Science, at a presentation to the National Press Club earlier this month. The NIH funded two research projects in 2002 that laid some of the foundation for today's highly effective mRNA-based COVID-19 vaccines.
US officials hope that a big budget boost for the NSF could similarly yield breakthroughs. With its current budget, the NSF funds only 20% of grant applicants each year, even though 30 per cent of applicants' proposals are rated as highly meritorious by review panels, said NSF director Sethuraman Panchanathan during the Senate appropriations hearing on April 13.
"My worry is that when we leave behind these ideas, somebody else picks up on [them]," namely global competitors, said Panchanathan. To properly support all the highly meritorious applications would require a doubling of the NSF budget at least, he explained.
What's badly needed, officials say, are more mechanisms for translating basic research into commercial technology. So all three proposals include money to create a technology directorate within the NSF.
The Biden administration's infrastructure plan proposed a $50-billion infusion of cash for the NSF, with a focus on funding research and development for emerging technologies. The Senate's Endless Frontiers Act would increase the agency's budget to $100 billion over five years to support a new technology directorate.
And members of the House proposed the National Science Foundation for the Future Act, which would increase the budget to $18.3 billion by 2026, and create a much smaller technology initiative called the Directorate for Science and Engineering Solutions.
Not everyone is in favour of building such a directorate at the NSF, however. Critics, including legislators in US states with national laboratories, worry that it would duplicate existing government efforts. At last week's Senate appropriations hearing, senator Joe Manchin pointed out that the US Department of Energy (DOE) already supports work at national laboratories involving technologies, such as quantum computing and artificial intelligence, that are highlighted in the Endless Frontiers Act.
Manchin, a West Virginia Democrat, chairs the Senate committee that oversees the DOE. He said that tasking the NSF with a greater responsibility for developing innovative technologies might just "reinvent the wheel."
In his testimony, Panchanathan assured legislators that the new directorate would partner with initiatives at the DOE and other federal agencies while also capitalizing on existing areas of expertise at the NSF.
Far from diminishing the importance of basic research, a technology directorate could "add a dimension" to the NSF mission, says Neal Lane, a science-policy researcher at Rice University in Houston, Texas, who served as NSF director from 1993 to 1998.
Still, researchers worry that the rapid expansion of technology-focused initiatives at the NSF might eclipse its primary focus on basic science – a mission unique to the NSF among federal agencies. Paul Hanle, former president of the climate-science research group Climate Central, says the NSF's investments in fundamental research need to be carefully safeguarded so that the new technology focus does not "gobble up resources and push inquiry-based science into the side-lines".
Given that the three proposals are similar, change at the NSF seems inevitable, says Christopher Hill, a science and technology-policy researcher at George Mason University in Arlington, Virginia. But, he says, a cash infusion alone won't lead to technological innovations. For this initiative to be successful in the long term, he adds, the NSF might have to undergo a cultural shift that would reflect its broader focus.
During last week's hearings, some legislators expressed concern that a marked boost in NSF funding would not be distributed equitably. For instance, they pointed out that more than one-quarter of NSF funds in 2020 went to just three US states: California, Massachusetts and New York.
Members of the science community are also concerned that an influx of funding will draw more graduate students and postdocs to research who won't be able to find jobs if the budget later tightens. This happened after the NIH's budget stagnated following a boom in 2003.
Still, proponents of a budget boost hope that it could help to address a lack of diversity in the STEM workforce.
For now, Congress continues to iron out the details of the funding boost with the goal of arriving at a single plan. The Senate has now introduced a new draft of the Endless Frontiers Act, with updated language to address the broad perspectives presented in last week's hearings.