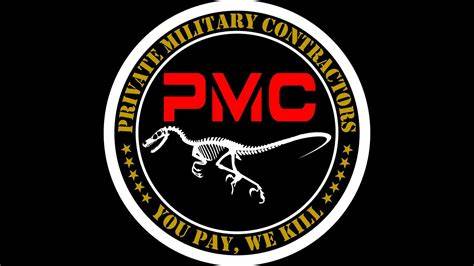 The use of Private Military Companies (PMCs) is now on the increase in Africa, with countries or regions with the vast treasures of natural resources.
The use of PMCs is complicated from a legal standpoint. Put simply, if PMC employees are not used as combatants, then they are by definition civilians and entitled to all associated protections.
Several PMCs have been involved in high-profile African conflicts over the past 30 or so years. Some of the more prominent ones are profiled below. Mercenary forces are cited as a threat to African nations, especially in regions with rich natural resources.
Perhaps the most well-known African PMC – and one of the first – was Executive Outcomes (EO), founded in 1989 by Eeben Barlow, a former officer in the South African under their spell.
The groups are increasingly being used in conflicts all over the world in places such as Afghanistan, Iraq, Kosovo, Syria and the former Yugoslavia. Such groups recently have been active in Africa in the Central African Republic, Libya and Mozambique, to name a few.
Defence Force. Barlow's connections and experience – he was a lieutenant colonel – afforded him access to personnel with a range of military and tactical experience.
That, coupled with equipment that included cargo and troop carriers, light aircraft and surveillance equipment, allowed EO to operate with efficiency and effectiveness in two African conflicts: civil wars in Angola and Sierra Leone, wrote South African journalist Khareen Pech.
She reported her findings in the 1999 book "Peace, Profit or Plunder? The Privatisation of Security in War-Torn African Societies," published by the Institute for Security Studies.
In Angola, EO used Mi-24 helicopter gunships, converted Mi-17 troop-carriers and L-39 trainer jet fighters, Pech wrote. It also operated several light aircraft and two Boeing 727s out of airports in Johannesburg and Malta. Through troop training and other support, EO is credited with helping to turn the tide in favour of government forces during that conflict.
In Sierra Leone, EO was hired in the mid-1990s to help government forces in their fight against Revolutionary United Front rebels. Government forces eventually defeated rebels, secured a peace treaty and held elections.
EO, which frequently has been the subject of controversy, shut down in the late 1990s, but Barlow announced in a December 2020 post on his Facebook page that the company had been reactivated.
Another PMC active on the continent is South Africa-based Dyck Advisory Group (DAG), which was formed by Lionel Dyck, a former colonel in the Zimbabwean military.
DAG offers a range of services, according to its website, which include counter-poaching, explosive hazard management and canine services. Its most recent and high-profile engagement on the continent was its involvement in the growing violent insurgency in northern Mozambique's Cabo Delgado province.
DAG was called in to help Mozambican authorities put down the Islamic State-backed insurgency in 2020, but its one-year contract reportedly was scheduled to end in early April 2021.
DAG had some success during its presence in Mozambique. It came in after extremists had routed the forces of the Russian PMC Wagner Group. However, in a March 2021 report, Amnesty International accused the organisation – and other parties to the conflict – of indiscriminate attacks on civilians.
The report accused Dyck Advisory Group staff of opening fire indiscriminately on civilians while pursuing insurgent fighters.
DAG founder Lionel Dyck told Reuters: "We take these allegations very seriously and we are going to put an independent legal team in there shortly to do a board of inquiry and look at what we are doing."
Russia's Wagner Group is perhaps the most active and notorious PMC operating on the continent now. It has been active in the Central African Republic, Libya, Madagascar, Mozambique and Sudan. It pulled out of Mozambique after Islamic State-aligned extremists there imposed heavy losses on its personnel.
Wagner Group is a prime example of a private organization being used as a national proxy to secure influence in a foreign nation without having to submit to the scrutiny usually brought on by the use of more official government and military channels.
Wagner is linked to Yevgeny Prigozhin, a Russian businessman and close associate of Russian President Vladimir Putin. The oligarch is said to run the company. In fact, experts say that Russia uses PMCs such as Wagner as a way to advance national foreign policy objectives in other nations without the direct involvement of the Russian government.
The use of PMCs and mercenaries was discussed in February 2019 during the United Nations Security Council debate on "Mercenary activities as a source of insecurity and destabilisation in Africa." Equatorial Guinean President Teodoro Obiang Nguema Mbasogo presided, and members discussed the potential destabilising aspects of such forces balanced against the supervised use of PMCs to train militaries and offer much-needed logistical support. President Obiang said his nation became a mercenary target after oil was discovered in the 1990s, adding that there had been five attempts to invade Equatorial Guinea using mercenaries.
"These mercenaries attempted to assassinate me and my family in December 2017," he told the Security Council.
Participants spoke of updating legislation on mercenaries, using a legal framework similar to those used to counter piracy and terrorism, and of securing borders. Still others said nations must distinguish between destabilising mercenary groups and more professional and legitimate groups that provide valuable services.
PMCs are likely to continue as a source of debate in Africa for years to come.
A Tell / Defence Forum report