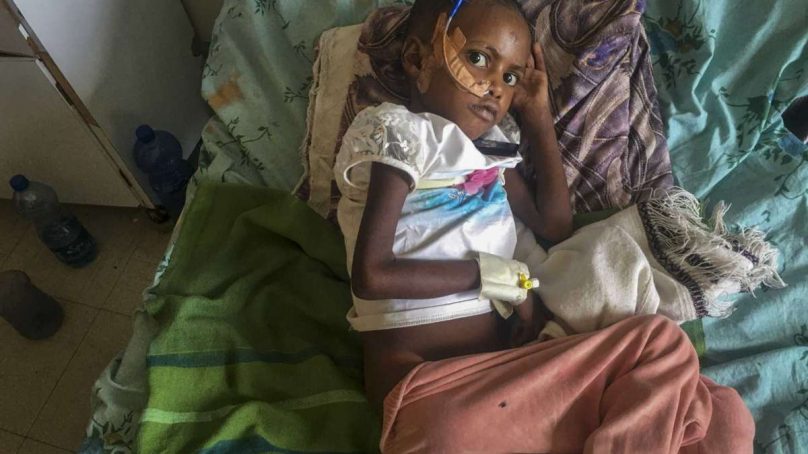 The UN human rights chief said on Wednesday that Ethiopia's yearlong war has been marked by "extreme brutality" as a joint investigation into alleged atrocities faulted all sides for committing abuses, and "the big numbers of violations" are linked to Ethiopian forces and those from neighbouring Eritrea.
The investigation was hampered by authorities' intimidation and restrictions and didn't visit some of the war's worst-affected locations. It said all combatants have committed abuses which may amount to crimes against humanity and war crimes.
The report, a rare collaboration by the UN human rights office with the government-created Ethiopian Human Rights Commission, was released a day before the war's one-year mark and as Africa's second most populous country enters a new state of emergency with rival Tigray forces threatening the capital.
The UN told The Associated Press the collaboration was necessary for its team to gain access to a troubled region that Ethiopian authorities have largely prevented journalists, rights groups and other observers from entering.
The conflict that erupted in Ethiopia's Tigray region has killed thousands of people since the government of Nobel Peace Prize-winning Prime Minister Abiy Ahmed allowed soldiers from Eritrea to invade Tigray and join Ethiopian forces in fighting the Tigray forces who long dominated the national government before Abiy took office.
Ethnic Tigrayans across the country have since reported being targeted with arbitrary detentions, while civilians in Tigray have described gang rapes, famine and mass expulsions.
In western Tigray, claimed by forces from the neighbouring Amhara region, "it was apparent that the Tigrayans had left most of the areas, as it was difficult to find Tigrayans to interview," the report said.
The joint investigation covers events until late June when the Tigray forces regained much of their region, but it failed to visit some of the deadliest sites of the war, including the city of Axum, because of security and other obstacles.
Notably, the report said, obstacles included the Ethiopian government's failure to release satellite phones procured for the investigation – crucial tools as phone and internet service are cut off in Tigray.