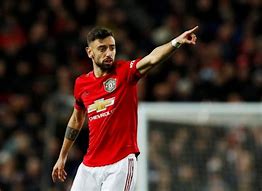 Manchester United star Bruno Fernandes has admitted he may know a "thing or two" about Cristiano Ronaldo's situation at the club after Monday night's stirring 2-1 win over Liverpool.
The Red Devils beat their fierce rivals courtesy of goals from Jadon Sancho and Marcus Rashford in either half. And their midfield maestro, who skippered the side in the absence of Harry Maguire from the starting XI, addressed the victory after the match.
Manchester United went into the match against Liverpool as underdogs after suffering chastening defeats to Brighton and Brentford in their opening two fixtures of the new Premier League season.
But they bounced back in some style at Old Trafford on Monday night, putting Jurgen Klopp's side to the sword to climb above them in the table.
Sancho and Rashford were the heroes of the hour for United, netting in either half before Mohamed Salah scored a consolation in the closing stages of the contest.
Fernandes also impressed on a night where Ronaldo was demoted to the bench, with the 37-year-old only introduced in the closing stages with Anthony Martial going on before him.
And United's stand-in skipper has now opened up on his compatriot's future, admitting he may know a "thing or two" about the former Juventus and Real Madrid star's situation amid his desire to leave the club for a team who can offer him Champions League football.
"There is a lot of speculation, but there is no one better than Cristiano to talk about it," Fernandes told Eleven Sports. "I may know a thing or two, but I won't be the one to say it. Cristiano is calm, he worked well this week, he did his work as he has been doing, he will continue to do so.
"For now, he is a United player, I don't know about his future, if he will leave or if he will not leave. As he said, he will speak soon and they will have time to hear his words and what he has to say.
"I don't think anyone has shown so far that there was no interest in Cristiano not staying.
"He can continue at a high level and give us a lot of goals but it's his decision. We have to respect what he wants to do, whatever he wants to do. If he's going to stay, we'll be happy about it, if he's going to leave because he thinks it's best for him, I'll be personally happy for him. The most important thing is that he's okay, at the highest level and make our country proud."
It was certainly a positive night for United, who produced their best performance of the season to claim all three points. Many had expected them to endure yet another battering at the hands of a rival given their abject performances under Erik ten Hag in the top flight so far.
But United were, surprisingly, superior in every department as they battled their way to victory. And Ten Hag was delighted after the match, praising his troops for the way they conducted themselves on the field.
"The first win of course brings a lot of joy," he said. "We had a difficult start but I am very happy especially for the fans and against Liverpool. "I enjoyed it from the first minute, it was such a big fight. Both teams made a huge performance and it was a great night especially for the Manchester United fans.
"We had quite a good pre-season, played on a good level then had some setbacks. It was not easy to deal with that but when you start in the process you find out the characters and behaviours of individuals and the team and I was definitely not satisfied with that, especially against Brentford.
"Today you saw the reaction, that is the attitude.
"I don't think they can always bring it that far as today but you can always have energy, always focus, always fighting spirit and those demands is a base for the team to winning games."
Liverpool boss Klopp, meanwhile, lamented his side's poor start to proceedings as they failed to win a third league game in a row.
"The start of the game was exactly what everyone excepted, what United fans expected, they were after us," he stated. "They started slightly more aggressive than us, they could more play the game they wanted than we could play the game we wanted.
"They scored the goal, which we had to defend differently, but that is how it is with goals. In the second part of the first half we were there and caused them problems. We had massive chances.
"At half time we showed the boys a couple of situations we did really well and wanted to do that again but then we conceded the second goal. Then we have to chase the game properly and then you can get in a bit of a rush.
"We scored a goal and we deserved in that period and then you have to force it, we tried, have to admit in the end not good enough and that is why we lost."