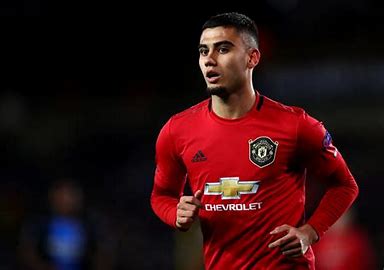 A current Manchester United midfielder wants to join a Serie A side after insisting he must feature regularly to take the next step.
Manchester United finally appear to be pulling in the right direction under Ole Gunnar Solskjaer. The club's hunt for silverware under the Norwegian will enter its fourth season. Though if last year is anything to go by, lifting trophies is only a matter of time.
With Jadon Sancho soon to arrive and Raphael Varane's transfer from Real Madrid edging closer, the squad is now beginning to resemble one capable of mixing it with the big hitters.
A consequence of the squad rounding into shape, however, has been the marginalisation of several fringe players. One such star is Andreas Pereira, who is back in red after being loaned out to Lazio last season.
The 25-year-old featured regularly from the bench, and speaking to Italian outlet GianlucaDiMarzio.com, stressed his desire to return to the Italian capital.
"I know I could do even better if I was given more space," said the Belgian-born Brazil international. "Even the fans agree, they wrote me about it on social networks.
"At Lazio I have always given my best in the time I was granted. I think my performance could be better if I had more minutes and more freedom to play. When you come in at the end of the game, the task you have to do tactically is not the best.
"I'd like to go back to the Biancoceleste [Lazio] if I was given more time. Rome could be my definitive home. I had a great time. I love the style of play and the team spirit that exists in Serie A. Lazio have priority in my heart. But your country has won me over, why not come back one day if the opportunity arises?"
"The fans are the main reason for my passion for Lazio. Even without having them at the stadium, I was able to feel their affection in the streets and especially on social networks."
Insisting he now needs regular action to take his career to the next step – something Manchester United are unlikely to provide – Pereira concluded: "I hope next season will be the best of my life, I'm working towards it. "Physically and mentally I'm ready to take responsibility on the pitch: I want to play."