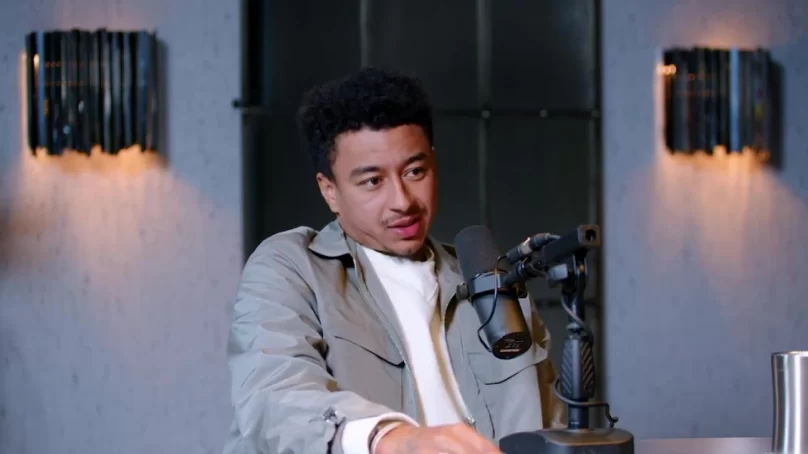 Jesse Lingard slammed Manchester United for falling behind their rivals in the standard of their facilities and on social media.
Lingard left Old Trafford last summer after 11 years at the club, joining Nottingham Forest on a permanent basis. And he has not held back from criticising the club in a tell-all interview on The Diary of a CEO Podcast.
Lingard discussed several topics and slammed the lack of structure and control at the club, which he blamed on the Glazers.
He said, "There was no control, no structure, people doing what they want – it was like a free-for-all. We don't know [who's calling the shots]. And of course, now they want to sell the club. We were just behind on a lot of things. Players didn't really take a view.
"You want modern things, you want the things that are popping off at the time but we don't know who calls the shots on the training ground and that sort of thing. Flash training ground, best facilities, no-one talking in the press about the team. They're so behind on everything.
"You see [Manchester] City's facilities, Tottenham's facilities… people are miles ahead. Even the social side of things. I went to them in 2017 about YouTube and doing content – I just wanted them to get up to date with everything and the new things that are happening. You have to be relevant and stay relevant."
Lingard also took aim at the club for their handling of the collapse of his proposed loan move to Newcastle last January. The midfielder was on the verge of joining the Magpies before United pulled the plug at the last minute.
Lingard explained, "I wanted to go on loan in January because I wasn't playing – again – and Newcastle was on the cards. The deal was done and everything, but obviously the United squad wasn't big enough.
"So, they let a couple of players go out on loan, but when it came to me, John Murtough rang and said 'No, you're not going on loan.' I was like, 'Well, he's gone on loan – let me go and enjoy my football as I'm not playing here. What do you want, days off?' and I said 'No, I just want to go and play football.'
"So, then they stopped the loan – I was p***ed – and when he said 'Did I want days off', so I messaged him and said 'I am going to take two days off now, just because you said that'.
"Then they put out 'Jesse's asked for two days off in the media,' I was like 'what?' I went on Twitter straight away and put the facts out there.