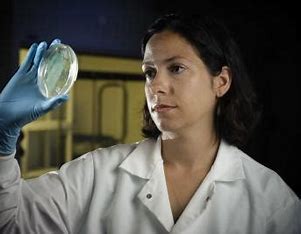 A study published this week in the UK medical journal The Lancet is the first to link air pollution with antimicrobial resistance, a growing public health threat around the world.
"Antibiotic resistance is an increasingly global issue, causing millions of deaths worldwide every year," the Chinese and British authors wrote in the study, which used data collected from more than 100 countries over nearly 20 years.
The authors said: "Our analysis presents strong evidence that increasing levels of air pollution are associated with increased risk of antibiotic resistance."
"The findings have substantial policy and environmental implications by presenting a new pathway to combat clinical antibiotic resistance by controlling environmental pollution," the researchers added.
Hong Chen, a professor at Zhejiang University in China and the study's lead author, told The Guardian that "antibiotic resistance and air pollution are each in their own right among the greatest threats to global health."
"Until now, we didn't have a clear picture of the possible links between the two, but this work suggests the benefits of controlling air pollution could be twofold: Not only will it reduce the harmful effects of poor air quality, it could also play a major role in combating the rise and spread of antibiotic-resistant bacteria," Chen added.
A paper published in The Lancet last year attributed 1.27 million deaths worldwide in 2019 to antimicrobial resistance – more people than perished from malaria or AIDS that year.
The United Nations Environmental Programme warned in July that "if unchecked, [antimicrobial resistance] could shave $3.4 trillion off GDP annually and push 24 million more people into extreme poverty in the next decade."
Other research estimated that by 2050, as many as 10 million people could die annually around the world due to drug-resistant bacteria and microbes, a higher death toll than cancer.
Air pollution is already responsible for around 1 in 5 global deaths, according to multiple studies published in recent years.