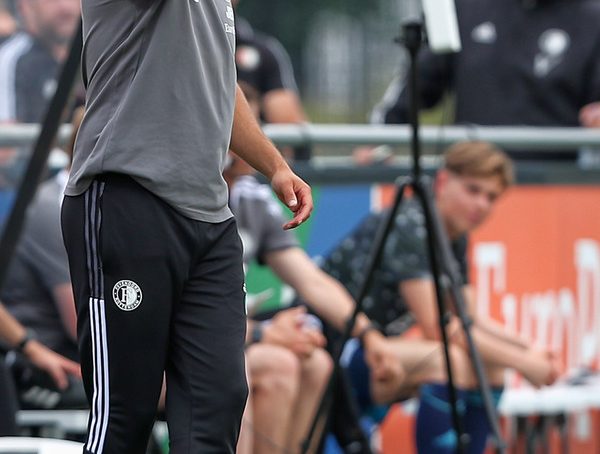 Arne Slot will be the new Spurs manager if his agent Rafaela Pimenta can negotiate an exit from his Feyenoord contract tomorrow.
The Dutchman is the No.1 choice of Tottenham chairman Daniel Levy but nothing can be confirmed until Pimenta has met Feyenoord CEO Dennis te Kloese in Rotterdam.
Slot has a £5 million release clause in his contract but it is not possible to activate it until next summer. Feyenoord, having just become Dutch champions, don't want him to leave and it is likely agreement will only be reached if Tottenham behave respectfully and pay more than £10 million in compensation.
Slot is expected to bring his No.2 Croatian Marino Pušić with him and Spurs will join Liverpool in the chase for £40 million-rated Feyenoord midfielder Orcun Kökcü who is wanted as the first signing of the Slot era.
Levy dropped a massive hint about his desire to bring in Slot in Saturday's programme notes promising fans that Spurs would return "to football you will love to come and watch". That marks a gear shift from the Jose Mourinho and Antonio Conte eras, which saw Levy put faith in big personality managers with multiple trophies but at odds with Tottenham's traditions.
Slot is a Johan Cruyff inspired, Total Football manager who wants to attack and wants his team to be the protagonist in games. The negotiations could be complicated by the fact that CEO te Kloese has turned down an offer to become the new Sports Director at Spurs.
However, tomorrow's meeting in Rotterdam will be crucial and is likely to be the first step to Slot being announced by Spurs as their new manager next week.