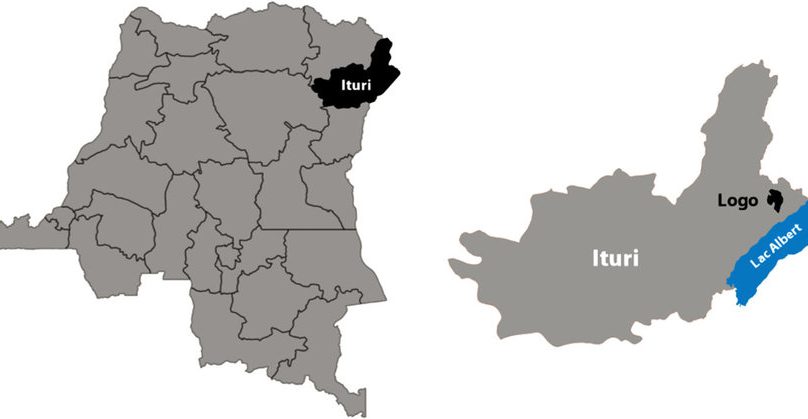 After more than two decades of waging terrorist attacks in Kenya, Al Qaeda-affiliated Somali cell Al Shabaab is apparently widening its scope following the killing of over 55 people in Democratic Republic of Congo precious mineral-rich eastern region of Ituri.
According to Reuters, the group said to have Ugandan roots, went on the rampage on Thursday and killed dozens of civilians.
Reuter says government aauthorities blamed the attacks that took place on September 15 and 16 on Allied Democratic Forces (ADF), a Ugandan armed group active in eastern Congo since the 1990s. the group is a remnant of a raft of militias that have been fighting to oust Uganda President Yoweri Museveni from power.
The militia has killed more than 1,000 civilians since the start of 2019, according to US figures, despite repeated military campaigns aimed at destroying it.
The ADF fighters attacked the villages of Tsabi and Tondoli, around 120 kilometres (75 miles) south of the city of Bunia, according to government officials.
Instructively, the emergence of Al Shabaab in DRC comes at a time the US military is said to be seeking authority from the Kenya government to expand Counterterrorism Drone War in the East African nation.
According to a dispatch from Washington, the "US military's Africa Command is pressing for new authorities to carry out armed drone strikes targeting Qaeda-linked Shabab fighters in portions of eastern Kenya, potentially expanding the war zone across the border from their sanctuaries in Somalia, according to four American officials."
"The new authorities, which must still be approved by Defence Secretary Mark T. Esper and then President Trump, do not necessarily mean the United States will start carrying out drone attacks in Kenya," the dispatch released on Wednesday.
Nevertheless, Africa Command, under special circumstances will have the discretion to expand the counterterrorism drone war into another country.
Other than Kenya, Uganda, Uganda, Tanzania and Zanzibar have in the past borne the brunt of Al Shabaan. the terrorist organisation's attacks in eastern DRC signals the groups is expanding its activities to being East Africa.
Having been hemmed in in Kenya and Ethiopia by choking the routes the organisations uses to launder money, trafficking in contraband drugs and others goods, its main sources of revenue have dwindled substantially. Consequently, the DRC minerals – gold, diamond, coltan and copper, among others – would be attractive to a group that has vowed to establish an Islamic emirate in eastern Africa.
The United Nations in a series of reports says a number rebel groups in Rwanda, Uganda, Burundi, Angola illegally mine the minerals in DRC and use the proceeds to finance their insurgency.
In this week's violence, Reuters quoted a local village chief Etienne Babawela as saying 53 bodies had been discovered so far.
"We don't know how many deaths there will be tomorrow," Babawela said. "It's as if they had lots of time on Tuesday and Wednesday while they were killing people."
The United Nations says violence attributed to the ADF has soared since the start of the year, following the launch of a large-scale army campaign. In response, the ADF abandoned its bases, split into smaller, more mobile groups and took revenge on civilians.
Several attacks attributed to the ADF have also been claimed by Islamic State, although researchers and analysts say there is a lack of hard evidence linking the two groups.
Meanwhile, the push for the expanded authorities traces back to Al Shabab attack in January on a military base in Kenya that housed United States troops, the officials said. The attack on the airfield at Manda Bay killed three Americans and caused millions of dollars in damage.
US commanders scrambled immediately after that attack to track and kill the Shabab hit team that had infiltrated the base from Somalia, securing permission on the fly to carry out a drone strike on them in Kenyan territory, according to the officials. But they never attacked because the militants — retreating to Somali territory — eluded them.
According to the US ministry of defence, "As they confronted the fallout from the debacle, officials recognised that they lacked guidelines to conduct drone strikes in Kenya should Shabab attack there again. The Pentagon led an interagency push to write rules for any future strikes in Kenya under more relaxed limits on drone strikes that Mr Trump's national security team created in 2017, replacing more stringent procedures from the Obama era.
Col Christopher P. Karns, the command's chief spokesman, declined to comment on the new authorities.
Early this year Britain issued an advisory warning of imminent terrorist attacks in Kenya and the countries in eastern Africa. The alert came in the wake of January 8 Al Shabaab statement headlined 'Kenya Must Take Heed' that warned of attacks government installations, tourists, including those on safari trips. It also references government institutions and military installations as potential attack targets.
On 5 January 2020 Al Shabaab conducted an attack on a military airstrip in Lamu County, killing three US personnel.
Consequently, the British counter-terrorism unit warned travellers to Lamu Island and Manda Island to be particularly vigilant given the close proximity of these islands to the Lamu County mainland.
"Due to the threat of terrorism, if you travel to Lamu Island or Manda Island you should do so by air to Lamu Airport (a civilian airport on Manda Island) and not by road. The only commercial option for air travel to or from Lamu Island and Manda Island is through Lamu Airport," the alert read.
Juma Kwayera/ a Tell report