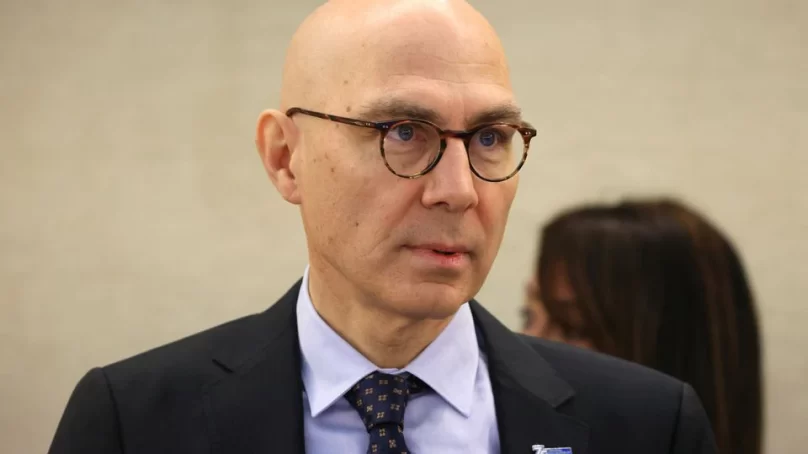 Britain, the US and other mostly Western countries condemned abuses by Sudan's warring factions and called on the UN Human Rights Council to step up monitoring of the conflict at an emergency meeting of the body on Thursday.
But many states voiced opposition to any council action, with Sudan's ambassador describing the conflict as an internal affair and calling for "African solutions for African problems".
Battles between Sudan's army and rival paramilitary forces have killed hundreds and wounded thousands, disrupted aid supplies, sent refugees fleeing abroad and turned residential areas of Khartoum into war zones since mid-April.
A Thursday vote on the motion, which would give the UN's Sudan expert more powers to monitor abuses and which has already been watered down to garner more support, is set to be tight, Western diplomats said.
An African diplomat reported pressure from Arab states to oppose the vote on the basis that it could jeopardise ongoing Saudi Arabia-backed peace talks.
UN human rights chief Volker Turk told the 47-member Geneva-based council, the only body made up of governments to protect human rights worldwide, that both sides had "trampled" on international humanitarian law.
Four countries – Britai , the United States, Germany and Norway – are leading efforts to pass the motion, which also tasks the UN rights chief with preparing a report on the violations committed by all parties to the council.
"There must be accountability for the horrific events taking place," Britain's Minister of State for Development and Africa Andrew Mitchell told the council by video link.
"This is the moment to send a clear message to the parties of the conflict that the world is watching and expects them to deliver for the people of Sudan," US ambassador Michele Taylor said.
China criticised the meeting while Pakistan's envoy said it "risks further exacerbating" the situation. Sudan's ambassador Hassan Hamid Hassan poured scorn on the whole session.
"Why are you rushing to hold such an ad hoc session in this timing, especially since it has not received the support of any African or Arab countries?" he asked. "What's happening in Sudan is an internal affair and what the SAF (Sudanese Armed Forces) are doing is a constitutional duty to all armies in all countries in the world."