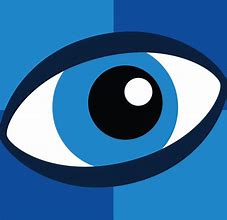 Gracepoint is the kind of evangelical Southern Baptist church that's compelled to publicly enumerate all of the ways it's not a cult.
"We'll admit that we're a bit crazy about the Great Commission and sharing the Gospel," reads an FAQ page titled, "Is Gracepoint a Cult?"
So when Grant Hao-Wei Lin came out to a Gracepoint church leader during their weekly one-on-one session, he was surprised to learn that he wasn't going to be kicked out. According to his church leader, Hao-Wei Lin says, God still loved him in spite of his "struggle with same-sex attraction."
But Gracepoint did not leave the matter in God's hands alone. At their next one-on-one the following week, Hao-Wei Lin says the church leader asked him to install an app called Covenant Eyes on his phone. The app is explicitly marketed as anti-pornography software, but according to Hao-Wei Lin, his church leader told him it would help "control all of his urges."
Covenant Eyes is part of a multimillion-dollar ecosystem of so-called accountability apps that are marketed to both churches and parents as tools to police online activity. For a monthly fee, some of these apps monitor everything their users see and do on their devices, even taking screenshots (at least one per minute, in the case of Covenant Eyes) and eavesdropping on web traffic, Wired found.
The apps then report a feed of all of the users' online activity directly to a chaperone – an "accountability partner," in the apps' parlance. When WIRED presented its findings to Google, however, the company determined that two of the top accountability apps – Covenant Eyes and Accountable2You—violate its policies.
The omniscience of Covenant Eyes soon weighed heavily on Hao-Wei Lin, who has since left Gracepoint. Within a month of installing the app, he started receiving accusatory emails from his church leader referencing things he had viewed online.
"Anything you need to tell me?" reads one email Hao-Wei Lin shared with Wired. Attached was a report from Covenant Eyes that detailed every single piece of digital content Hao-Wei Lin had consumed the prior week. It was a trail of digital minutiae accumulated from nights spent aimlessly browsing the internet, things Hao-Wei Lin could barely remember having seen – and would have forgotten about had a member of his Church not confronted him. The church leader zeroed in on a single piece of content that Covenant Eyes had flagged as "Mature": Hao-Wei Lin had searched "#Gay" on a website called Statigr.am, and the app had flagged it.
Gracepoint, which focuses on colleges, claims to "serve students" on more than 70 campuses across the United States. According to emails between a Covenant Eyes representative and a former Gracepoint church leader that we reviewed, the company said that in 2012 as many as 450 Gracepoint Church members were signed up to be monitored through Covenant Eyes.
"I wouldn't quite call it spyware," says a former member of Gracepoint who was asked to use Covenant Eyes and spoke on the condition of anonymity, due to privacy concerns. "It's more like 'shameware,' and it's just another way the church controls you."
Similar to surveillance software like Bark or NetNanny, which is used to monitor children at home and school, "shameware" apps are lesser-known tools that are used to keep track of behaviors parents or religious organisations deem unhealthy or immoral.
Fortify, for instance, was developed by the founder of an anti-pornography non-profit called Fight the New Drug and tracks how often an individual masturbates in order to help them overcome "sexual compulsivity." The app has been downloaded over 100,000 times and has thousands of reviews on the Google Play store.
The current iteration of the Covenant Eyes app was developed by Michael Holm, a former NSA mathematician who now serves as a data scientist for the company. The system is allegedly capable of distinguishing between pornographic and non-pornographic images. The software captures everything visible on a device's screen, analysing the images locally before slightly blurring them and sending them to a server to be saved.
"Image-based pornography detection was a huge conceptual change for Covenant Eyes," Holm told The Christian Post, an evangelical Christian news outlet, in 2019. "While I didn't yet know it, God had put me in that place at that time for a purpose higher than myself, just as I and others had desired and prayed for."
Covenant Eyes spokesperson Dan Armstrong says the company is "concerned" about "people being monitored without proper consent." He adds that "accountability relationships are better off between people who already know each other and want the best for one another, such as close personal friends and family members," and that the company discourages using its app in relationships with a power imbalance.
Among the top accountability apps – including Accountable2You and EverAccountable – Covenant Eyes appears to be the largest player. The company organises conferences that are attended by thousands of people and dedicated to educating attendees about the dangers of pornography while pitching the company's product as an urgent solution to what it characterizes as a growing moral crisis.
According to the app analytics firm AppFigures, in the past year more than 50,000 people have downloaded Covenant Eyes. Rocketreach estimates that the company has an annual revenue of $26 million.
Ed Kang, pastor of Gracepoint Church in Berkeley, California, and a major figure in the organisation, says in an email that volunteer staff members are required to install Covenant Eyes or Accountable2You "as part of their staff agreement."
But he disputes that church leaders were instructed to monitor congregants' phone activity. "Usually it's whoever they [congregants] designate, and we actually discourage leaders from being the accountability partners as that seems a bit too heavy," he writes. (All five former Gracepoint congregants that were interviewed said a church leader was their accountability partner.)
Kang adds that the number of Gracepoint congregants who use Covenant Eyes or Accountable2You "may be significantly higher than 450 nowadays" and that Accountable2You "has better pricing."
What's common across Covenant Eyes, Accountable2You and EverAccountable is their zero-tolerance approach to pornography. All three suggest in their marketing materials that not only is watching porn a moral failure, but any amount of porn consumption is bad for your health. Their solution: Promote purity through what they call "radical accountability," a concept wherein a community comes together to confront a person who is living in sin.
At its most basic level, the idea is pretty straightforward: Why would anyone watch porn if they are going to have to talk to their parents or pastor about it?
While these apps claim to have helped many people overcome pornography addictions, experts who study sexual health are sceptical that the apps have a lasting positive effect.
"I've never seen anyone who's been on one of these apps feel better about themselves in the long term," says Nicole Praus, a scientist at the University of California, Los Angeles, who studies the effects of pornography on the brain and the spread of disinformation on sexual health.
Praus says, "These people just end up feeling like there's something wrong with them when the reality is that there likely isn't."
But Covenant Eyes and Accountable2You do much more than just police pornography. When WIRED downloaded, decompiled, and tested Covenant Eyes and Accountable2You, we found that both apps are built to collect, monitor, and report all sorts of innocent behaviour. The applications exploited Android's accessibility permissions to monitor almost everything someone does on their phone.