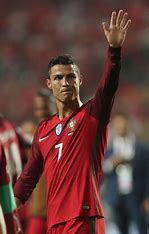 Cristiano Ronaldo has rejected advances from the Australian A-League as the former Man United star edges closer to deciding his next destination. Ronaldo is without a club heading into the January transfer window.
He was let go by Manchester United last month after his full interview with Piers Morgan aired. During this friendly chat, which went on for far too long, Ronaldo hit out at Erik ten Hag and the Glazer family.
He even admitted that he does not respect the current Man United boss, so the club had no choice but to part ways with him. United have benefitted from this financially as they are saving themselves around £16 million ($19.5 million), which would have been due to him in wages.
Ronaldo is currently competing at the World Cup so his future is unlikely to be settled until he returns from Qatar.
One of the main reasons why Ronaldo wanted to leave United in the first place was so he could return to competing in the Champions League. But the best offer on the table for him at the moment is from Saudi Arabian side Al-Nassr. They are said to be willing to pay him £173 million ($212 million)-a-year and if he joins, he would also become an ambassador for football in the Middle East country.
Ronaldo reportedly reached a 'full agreement' with Al-Nassr earlier this week but he has since announced that this is "not true". The 37-year-old has other offers on the table, though. In November, A-League chief executive Danny Townsend suggested that Ronaldo would receive "plenty of love" if he moved to Australia.
"(Ronaldo) said he wasn't getting any love and respect at Manchester United but we'll certainly give him plenty of love and respect in Australia. We might not be able to compete financially with other offers but we can compete in other ways," Townsend said last month.
He added, "Obviously it's a long shot but we've certainly got a compelling proposition for him here in Australia to consider."
The offer was described as an "ambitious offer" and Townsend has unsurprisingly now given up hope of signing Ronaldo. He has admitted that they are unable to sign him as he has "other priorities".
"We had interesting discussions, and there was genuine interest, but it's clear he has other priorities at this stage," Townsend was quoted by the Sydney Morning Herald.
It remains to be seen if Ronaldo is simply pouring cold water on reports linking him with Al-Nassr until the end of the World Cup. He will not want to be a distraction for Portugal as they look to go far in the competition.
Ronaldo was dropped for their last-16 tie against Switzerland and his replacement – Goncalo Ramos – netted a hat-trick in Portugal's 6-1 win.