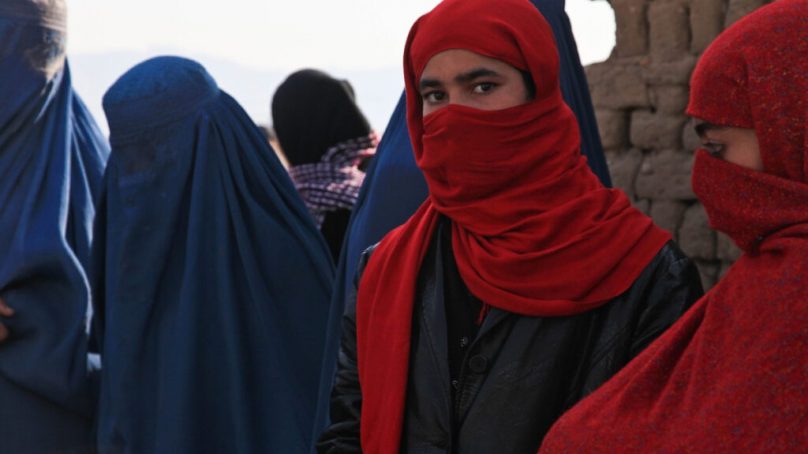 Big Interview
As the Taliban now control the country, the Intonational Federation of Journalists (IFJ) monitoring of the situation on the ground and the many requests for emergency support reveal panic and fear amongst Afghanistan's media community. Jeremy Dear is the IFJ Deputy General Secretary and is co-ordinating the emergency response to the situation in Afghanistan. He tells us about the situation on the ground and how the federation and its local affiliates are helping journalists in need.
How can you describe the situation of journalists and other media professionals in Afghanistan at the moment and what are you hearing from Afghan journalists?
J.D: It is an incredibly challenging time for media workers. Many are fearful for their lives, women journalists are being prevented from working, some media have been forced to close, hundreds have fled or are trying to leave the country. At the same time others are trying to continue to work as journalsts but with a threat hanging over them and with severe restrictions on what they can report. Despite the propaganda that there would be no revenge by the Taliban there have been reports of door-to-door searches for journalists and threats against many of them.
What does the Taliban takeover mean for press freedom? Can we trust their promises to respect press freedom? We heard that TOLO, an independent news channel, was still operating in Kabul for example.
J.D: We should take such promises with a large pinch of salt. There are still media operating but even for them it is unclear what the rules will be. What is journalism based on the principles of Sharia law, what kind of independent journalism is it when the Taliban will tell you what you can and can't report and who can and can't work?
Reports suggest that some female journalists in Kaboul were sent home by the Taliban on their way to work and that many feared for their lives throughout the country. What are you hearing from them?
J.D: Women journalists are particularly fearful. Many have been prevented from working, many are now in hiding. Among those trying to flee the country the majority are women. We had one instance of a family being threatened and told the only way they would be left in peace is if their daughter – a journalist – married the local Taliban commander.
How are IFJ Afghan affiliates AIJA and ANJU coping with the situation? Are they under threat too?
J.D: Organisations supporting journalists are facing enormous difficulties because they themselves face danger, it is hard to get money into the country to help them support the hundreds who need safe passage, a safe house, food, shelter, internet connections and so on and they are overwhelmed by requests for help. Despite this there are those, like our colleagues from AIJA, who have been working tirelessly, day and night, to provide what support they can and we are determined to help them do that.
Can you describe the work IFJ is doing to help journalists on the ground? Have you received many requests for evacuation?
J.D: We have received hundreds of requests for help – either for evacuation or for assistance for those who have moved from one province of Afghanistan to another to escape threats.
We are working at a number of levels – helping to process and check each application for support, meeting with governments and others who can help to provide safe passage and asylum for those fleeing, working with our colleagues in Pakistan to help journalists get special visas and to be able to survive once they reach Pakistan, lobbying governments to accept more of those needing to flee and helping to get them to the airport, raising funds to help provide humanitarian assistance and solidarity with those on the ground, developing safe spaces for people to stay, have access to internet, get food and shelter. Many of our affiliates are also lobbying and negotiating directly with international media employers to get their staff to safety.
How do you see the situation on the ground evolving for the press in the upcoming days?
J.D: The next few days are crucial for the evacuation plan – no one knows how long US troops may stay at the airport and once they leave that route is effectively closed to the majority. For the media who are continuing to work there are discussions with the Taliban to try to understand what their announcements mean in terms of how journalists can operate – what topics are off-limits, what pictures can they publish, can women work. Others who have fled will be starting to set up operations in exile but many of them will need the support of the international community to help fund smaller media to enable them to continue to report on what is happening in Afghanistan. We are lobbying donors and governments to try to secure funds to enable media to keep working.
What do you recommend our affiliates and their members do to help Afghan colleagues and ensure they are safe?
J.D: If anyone receives applications for assistance, please forward them to the IFJ so we can co-ordinate the appeals to governments. Please lobby your own governments to ask them to agree to provide safe refuge for journalists and their families forced to flee – this includes helping them to subsist while in the host country. It is important it is not restricted just to journalists who worked for the host country's national media but is open to all Afghan journalists.
If affiliates can please help support the special fund we have established – the response has been amazing but much more is needed. Send that appeal to branches and local organisations who may also be able to contribute. Ask your government to donate funds.